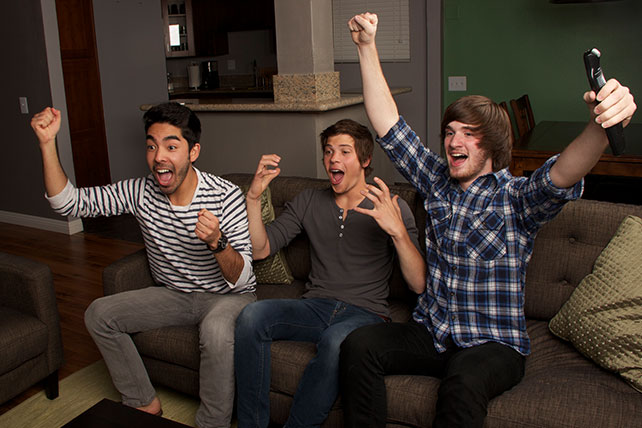 College and professional sports completely shut down in March of 2020 and people, including me, believed when televised sports returned that people would long to watch again – perhaps as an escape from reality or from a hunger to feel connected with other fans. To the joy of sports fans, ESPN released the Michael Jordan documentary, The Last Dance, early and it seemed people were eager to watch sports again. But when televised sports returned, viewing was not what people anticipated. Actually, sports viewing was down significantly in 2020.
If you read articles or opinion pieces on why televised sports has declined in the pandemic, you will see a plethora of reasons offered as potential culprits. I don't know how much each of the following factors have impacted televised sports viewing, but these are the most common reasons cited in articles I have read:
Trend escalation: Because of chord cutting and sport's connection to cable television, sports viewing was declining, and a pandemic merely escalated the trend.
Social frustration: Sports leagues addressing social issues turned off some viewers.
Presidential election: The election season dominated the news and the minds of many.
Schedule disruption: People's schedules have been completely changed and now they want to watch what they want to watch when they want to watch it (not scheduled programming as much).
Experience depreciation: Without the crowds and hoopla surrounding the events, the viewing experience is not what it was before the pandemic.
Church leaders will recognize some similarities to reasons given as to why people are engaging with church less online, as compared to March/April 2020, and not returning to physical gatherings as quickly as church leaders would have hoped. I am thankful for researchers and consultants who are offering data and insight into what is happening in churches in this season:
Trend escalation: For churches this includes people attending church less and less frequently
Social frustration: Some were upset with how their churches handled/ did not handle social issues in 2020.
Presidential election: Some were upset with how churches spoke about/ did not speak about the election.
Schedule disruption: The rhythms of connecting, serving, and worshipping were disrupted and new habits, habits without church, have been formed.
Experience depreciation: Unless a church (unwisely) shrugs off the pandemic, church looks different in this season with masks, physical distancing, touchless experience, etc.
Sports leagues are adjusting and experimenting and local churches must as well. With even greater passion and conviction because our mission is greater. While I am thankful for sports and enjoy watching and attending live sporting events, the mission of the Church is more grand and more beautiful. Our Founder and Leader is the One who loved us and served us first.
As we adjust to serve others, we can do so with a humble confidence our Lord has promised to build His Church. He, not us, is the One who is building His people.
While there are some similarities in the above two lists, the Church is different. While some predict that stadiums will fill again with sports fans because of our longing to gather and unite (I believe they will), that prediction has no bearing on the future of the Church. The Lord has promised to keep Her.
Yes, some churches will struggle in this season but the Church will not. The Church of Jesus cannot be plotted on an "organizational lifecycle model" because she will remain. The gates of hades cannot stop the Church. The Lord is going to continue building His Church with people from every tribe, tongue, and nation. While churches may shut down, the Church of Jesus never will.
While people may lose some love for church in this season, Jesus' love for His Church will never be lost. While the commitment of some to their local churches may seem shaky in this time, the Lord's commitment to His Church is never shaky. While some may walk away from Church, His people never will as Jesus keeps His people.
This article originally appeared here.