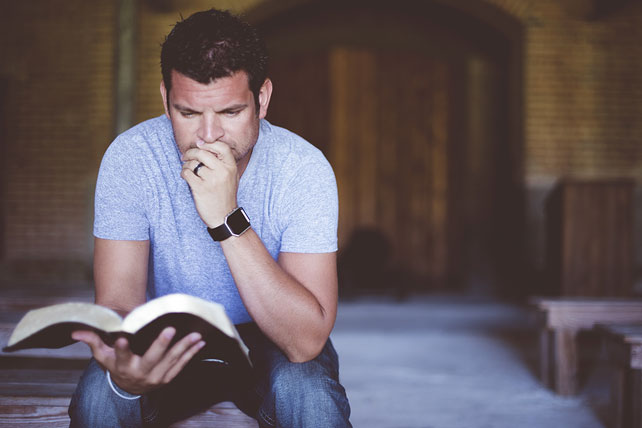 I'd like to share what I've learned from being on staff at NewSpring for the last 20 years. Here are five things I wish I could go back and tell 22-year-old me before entering ministry. I hope it's an encouragement and challenge to you!
Before Entering Ministry:
1. YOU ARE NOT GOD'S GIFT TO THE CHURCH. THE CHURCH IS GOD'S GIFT TO YOU.
Early in ministry, I believed the lie that NewSpring should be so glad to have brilliant, talented me as its worship leader. What a joke! In the early years, that toxic belief inhibited my ability to be happy and healthy. I couldn't see that Jesus was giving me the gift of ministry life in order to bless me and make me more like him. My work at NewSpring was and is not about my work in the church; it has always been about God's work in me.
God told his people in Isaiah 43:10, "You are my witnesses," declares the LORD, "and my servant whom I have chosen, that you may know and believe me and understand that I am he."
Bottom line: God gave you the gift of ministry so that you would know him. If you lean into that truth, you will find power, effectiveness, freedom and joy in your work that you never thought possible.
2. YOU MUST BUILD AND STRENGTHEN YOUR FAITH.
Before entering ministry, you need to know that ministry is incredibly difficult. It is 24/7/365 work. And it takes big faith. The best thing you can do for your ministry career is build and strengthen your faith. Here's how … it comes in two ways: the WORD and WORSHIP.
THE WORD—In Romans 10:17, Paul states that faith comes from hearing the words of Christ. All the words of the Bible are Jesus' words. Do you want more faith? Put your eyes on every page, every line and every word. Every time you look at the Bible, your faith is growing.
WORSHIP—In Romans 4:20-21, Paul tells the story of Abraham and highlights the fact that "no unbelief made him waver concerning the promise of God, but he grew strong in his faith as he gave glory to God, fully convinced that God was able to do what he had promised." As I give glory to God in worship, I find my faith strengthened. Do you feel weak in your faith? Stop and worship and regain your strength.