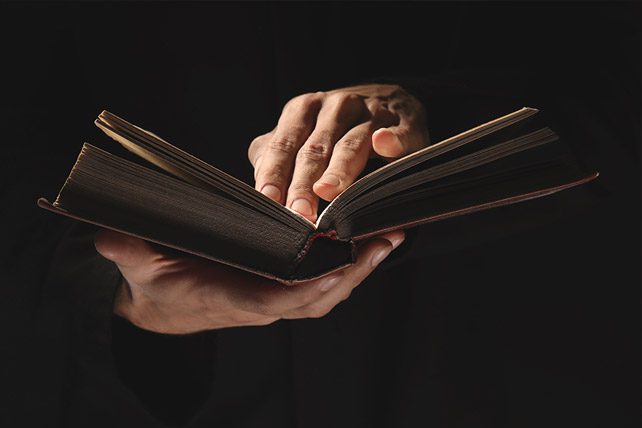 As a church leader, I daily need the truth of God's Word to guide me and give me hope. These Old Testament verses are particularly challenging to me, and perhaps they will be to you as well. In fact, think about memorizing one of these verses each month in 2023:
1. Genesis 4:7 – "If you do what is right, won't you be accepted? But if you do not do what is right, sin is crouching at the door. Its desire is for you, but you must rule over it." As a church leader, I'm foolish if I don't recognize that sin is ever crouching at my door.
2. Deuteronomy 7:22 – "The Lord your God will drive out these nations before you little by little." I'm an impatient church leader who needs to remember that sometimes God gives the land according to His time schedule and plan. In fact, He always does that.
3. Joshua 1:9 – "Haven't I commanded you: be strong and courageous? Do not be afraid or discouraged, for the Lord your God is with you wherever you go." I can be weak, afraid, and discouraged all at the same time, so I need this verse in my pocket.
4. Judges 7:2 – "The Lord said to Gideon, 'You have too many troops for me to hand the Midianites over to them, or else Israel might elevate themselves over me and say, 'I saved myself.'" Even though I'm sometimes weak and afraid (see #3 above), I'm more often too strong and confident in myself. I need God to break me at times so He alone gets the glory.
5. 1 Samuel 17:47b – ". . . for the battle is the Lord's." It's never my battle unless I choose to fight it on my own – and that's not very smart.
6. 2 Chronicles 20:12b – "We do not know what to do, but we look to You." I can't tell you how many times I've needed to say, "Lord, I don't know what to do, but my eyes are on You."
7. Nehemiah 1:4 — "When I heard these words, I sat down and wept. I mourned for a number of days, fasting and praying before the God of heaven." I want my heart to be so tender that I weep when the people of God and the work of God struggle.
8. Job 1:22 – "Throughout all this Job did not sin or blame God for anything." Job had been upright and faithful, and still he lost everything – but without blaming God. I need this reminder when faithful ministry seems to bring only pain.
9. Psalm 19:10b – "[The ordinances of the Lord are] sweeter than honey, which comes from the honeycomb." I want the Word of God to be that way to me – so sweet that I can taste it going down.