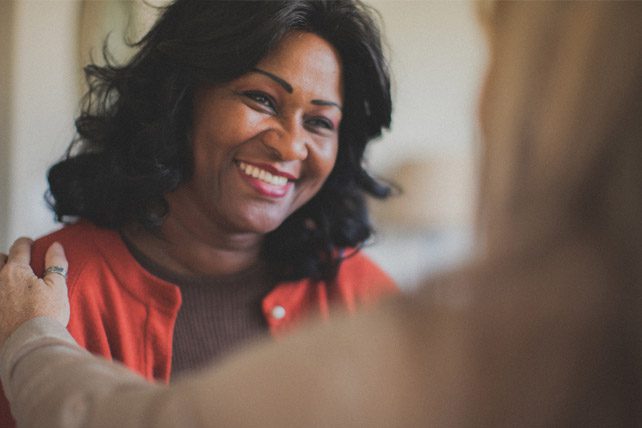 During the past decade, I've been convicted—not by flashy TikTok videos, light-up billboards, or trendy apps, but by those around me—to stop and pay attention. This realization has been instrumental in cultivating a slower pace of life and presence of mind. And, it's a task that's really quite simple. I call it the "theology of noticing." I'm not talking about noticing myself as some are prone to suggest. Rather, I have been reminded to pay closer attention to others—such as my neighbors, my co-workers, those around me, my church family, and, of course, those in my ministry.
Noticing is not a class offered in Bible college or seminary, but it's something I've learned on the streets—like from the kid whose red-rimmed eyes speak louder than his "I'm fine" when you ask him how his day went, or the wrinkled, dirty hands of the homeless woman I drive by on my way to the grocery store. I notice best when I look up and pay attention.
My noticing began about 10 years ago on my front lawn. It was Halloween, and I had recently been convicted that, while I knew hundreds of kids from my role as a leader at Young Life, I couldn't tell you the names of my next-door neighbors. I wasn't happy with that realization—so I sprang into action. That evening I moved my entire backyard to my driveway, setting up a fire pit, folding chairs, and hot chocolate. I sat there freezing to death in my head-to-toe gorilla costume, greeted passersby, and waited. One by one, my neighbors stopped by to offer a hello or drink a cup of hot chocolate. That's about the time when Scott, my next-door neighbor, sat down. We struck up pleasantries at first, and eventually, Scott asked me what I did for a living. I shared that I worked at Young Life and hung out with teenagers, telling them about Jesus. It wasn't long before my neighbor revealed that his mother played the organ at church and that he needed to get back to attending. 
One by one the other neighbors left—until it was just me and Scott. Sitting there frozen on my driveway, clad in a gorilla costume, I listened as Scott poured out his heart and his life. He vulnerably shared his faith journey, including his doubts about God and church. I was merely asking simple questions—and noticing. Our conversation lasted until 1 a.m. A year later, I baptized Scott's child and watched as their family plugged into a local church. It all began with the theology of noticing.
We need to get back to the art of noticing people, taking our example from Jesus himself. In the Bible, there are 68 "one another" verses that spell this out for us, verses like "Love one another" (John 13:34) and "Be devoted to one another" (Romans 12:10). I'm taking my cues from these words each day as I put this theology into practice.