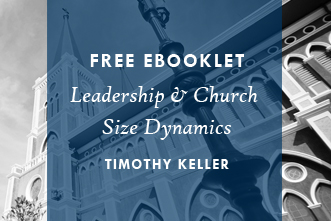 Free eBooklet
Download and share this eBooklet in PDF format with your leadership team.
From Redeemer City to City, "The way in which a particular church functions, including its strengths and weaknesses and the role of lay and staff leadership, will change dramatically depending on the church's size."
Resource provided by Redeemer Presbyterian Church
Download Instructions: To download this resource, log into your free Redeemer City to City account. Once you've logged in, you can download this resource.