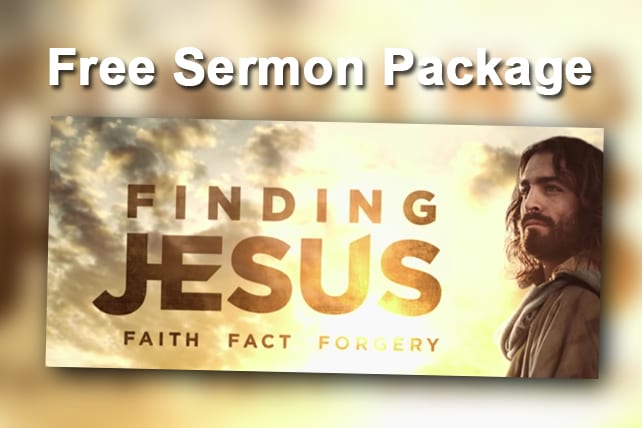 Free Sermon Package
Download this three-week sermon series to share during the Easter season, based on the Finding Jesus series airing on CNN.
From Finding Jesus, "We discover fascinating new insights into the historical Jesus, utilizing the latest state-of-the-art scientific techniques and archaeological research. Each episode is filled with themes and questions that will lead to thought-provoking discussions with your congregation."
You can view the trailer for the series, which begins Sunday, March 5th, below:
For members of your church who use the YouVersion Bible App, there is also a free 5-day devotional available.
The resource kit includes sermon outlines and corresponding program video illustrations:
Love and Pain
What's In A Name?
The Road to Doubt & The Way of Faith
Resource provided by Ministry Resources Online

Download Instructions: Follow the on-screen directions at the download site.