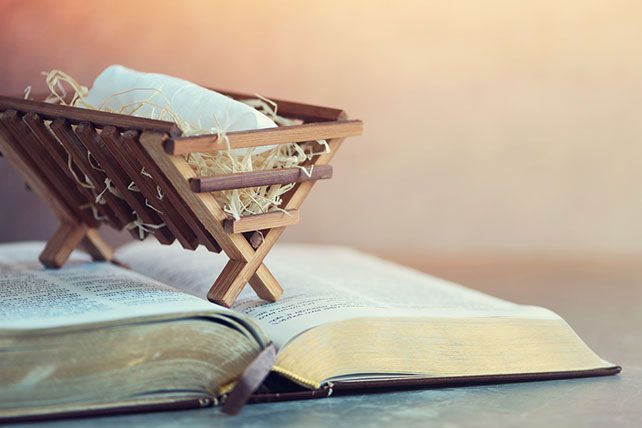 This is a time of year when Jesus still gets a bit more attention than usual, even if some of that attention is seemingly shallow. Instead of arguing over whether department store clerks should say "Merry Christmas" or not, let's seize this season as a positive opportunity to share the good news!
Here are some resources I would use if I were preaching a Christmas sermon series.
The Gift Exchange
God's Christmas Messages to You
Christmas is really a deeply theological story about the incarnation of Christ—God coming to earth—the Word becoming flesh. And surrounding the nativity story are multiple instances of God speaking to people. A few years ago, I took those four instances and expounded on them, helping to make the connection with the messages God wants us to hear around Christmas today. Below are the five Christmas sermon series pdf downloads:
Four Reasons for Hope
This isn't a downloadable Christmas sermon series—it's a hypothetical one. Just another Christmas sermon series idea…
Message #1: Hope Because God Knows When to Show Up
(the incarnation)
Message #2: Hope Because God Knows When to Speak Up
(the angelic announcements)
Message #3: Hope Because God Knows How to Hold Us Up
(Mary's song about hope)
Message #4: Hope Because God Offered Himself Up
(the purpose of Jesus' coming—the cross)
Good Times
This is another hypothetical idea-jogging series idea.
These are tough times in many respects, but for the believer, they are also really good times in terms of some of the great opportunities God has brought our way. With our entering the holiday season, approaching the celebration of the birth of Christ, I wanted to present the really good news of Christmas in the midst of a world of scrooges. While most people are saying "Bah! Humbug!," Christians ought to be saying, "Thank you God for being so good!"
Message #1: Christmas is a Good Time for Family
Message #2: Christmas is a Good Time for Giving
Message #3: Christmas is a Good Time for Hope
Message #4: Christmas is a Good Time for Receiving
And I would certainly do a bit of research, such as glancing at Rick Warren's Christmas messages.
This article with Christmas sermon series resources originally appeared here and is used by permission.