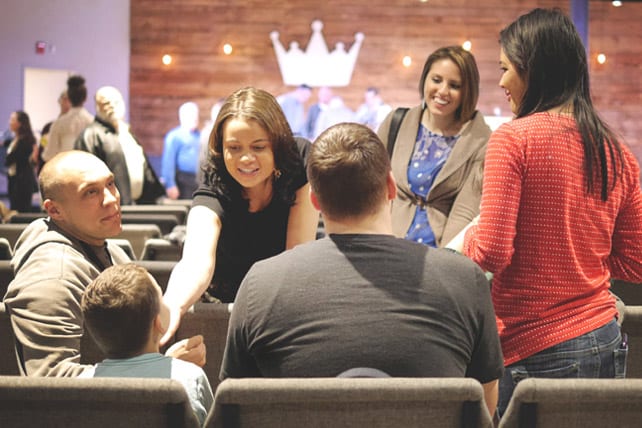 Here at churchleaders.com we understand that your heart beats for reaching people for Christ. And with Easter on its way–very soon–we want to help you be most effective at outreach and follow-up strategy for Easter. So we've put together this free book with our best ideas to increase your effectiveness. All you have to do is download it.
"more than likely, 25% of all your visitors this year will come on easter. only 10% of those visitors will come back."
 Brian Jones, senior pastor of Christ's Church of the Valley in Philadelphia
Let's begin with step #1. The most important thing is, of course, to PRAY!
Why? Because God is the One who gives the increase!
You're in a spiritual battle for the lives and souls of people.
The world is set against you.
People need Jesus!
Turn to those who've gone before you–to those who've led the way!
"Once a year, we have an unprecedented opportunity to make Easter special and welcome some in our communities who would not normally attend church."
Ronnie Floyd, pastor for over 37 years
 that will explain these key points for your Easter outreach and follow up. Here's a free downloadable guide
4 reasons why increasing church attendance matters.
How to make Easter special for your church family.
3 things you can do to connect more people after Easter.
The biggest thing that will bring back Easter guests.
Especially at Easter, remember a lost world. People will come to your church on Easter who may only come once or twice the rest of the year.
You can try to shame them into coming more (and it probably won't work), or you can just love them and have compassion on them the way Jesus often had compassion on crowds who only showed up when he had food. Love them. Treat them lovingly. Maybe they'll be back because of love. Download our helpful book Complete Guide to EASTER Outreach and Follow Up.