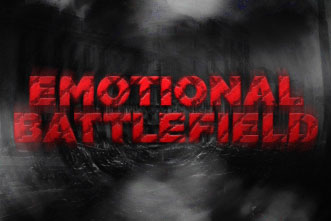 I recently spent time with the leadership of the Salvation Army, teaching at a retreat they had organized outside of Austin, Texas.
They were good people.
They were godly people.
They were also tired people.
Christmas is kind of a busy season for the Army, but they spend the rest of their time caring for the poorest of the poor and the least of the lost. As one told me, their flock often lives under bridges or overpasses.
So we spent one of our sessions together on a simple but overlooked subject: emotional survival. You would think it would be "spiritual" survival, and we talked some about that, but it's often the emotions that do us in.
A few years ago, my wife, Susan, and I were part of a mentoring retreat with about a dozen couples, all well-known leaders of large and thriving churches. We started off with an open-ended question: "What are your key issues right now?"
As we went around the room, the recurring answer in each of our lives was "emotional survival."
We shared our stories about the hits and hurts that come our way in ministry as occupational hazards, and how they tear away at our souls, sapping our enthusiasm, our creativity and our missional stamina. They leave us creating dreams of finding ourselves on a beach with a parasol in our drink—permanently.
The heart of the drain, of course, comes from the very ones you live to serve and love so dearly.
We are shepherds, and sheep are messy.
Unruly.
Cantankerous.
Smelly.
At times, they can be a chore to care for.
And they can hurt you more than you could imagine.
In particular, through the relational defections of those you trusted, and the crushing crises from those who throw you into crisis mode.
So how do you manage to survive?
First, the bad news. There's not a quick fix. Ministry is just flat-out tough and often emotionally draining. You won't ever escape the hits and the hurts. They come with the territory.
Now, the good news.