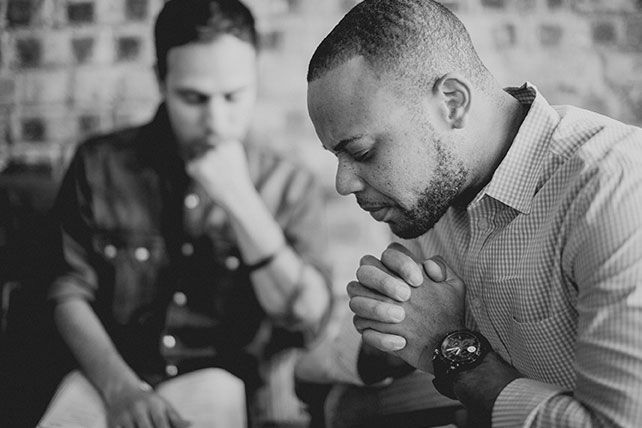 5 Powerful Prayers That Will Super Charge Your Prayer Life
D.L. Moody once said, "God is not bothered by our constant coming and asking. The way to trouble God is not to come at all."
Prayer should be like breathing for the Christian. No day can be boring when God is in it, and God is in all our seemingly insignificant moments in life (see Psalm 37:23).
Prayer enables us to not simply be victims of this world, but to instead be victors. We can move heaven and earth with our prayers, because prayer moves the hand of God on our behalf. E.M. Bounds has said…
"THE GOSPEL OF CHRIST DOES NOT MOVE BY POPULAR WAVES, IT HAS NO SELF-PROPAGATING POWER. IT MOVES AS THE PEOPLE WHO CARRY IT MOVE."
The people who carry the gospel move through constant prayer and dependence on God.
Here are five of the most powerful lessons I've ever learned about prayer. These five ways to pray can super-charge your faith, and have a huge impact on the world around you:
1. "MOUNTAIN MOVING" PRAYERS
Our prayers should not be limited to minuscule, unimportant matters. It's like it's been said: If God answered all your prayers this week, would it just change you, or would it change the world around you?
Because our God is a big God, we should concern ourselves with the bigger picture. We serve a God who has said, "Listen! The LORD's arm is not too short to save, nor is his ear too deaf to hear you cal" (Isaiah 59:1).
Jesus taught saying, "I tell you the truth, if you had faith even as small as a mustard seed, you could say to this mountain, 'Move from here to there,' and it would move. Nothing would be impossible" (Matthew 17:20).
We serve a mountain moving God! A God who does impossible things on a regular basis. When is the last time you prayed for something as impossible as moving a mountain?
WE SHOULD REGULARLY PRAY PRAYERS THAT ARE SO AUDACIOUS THAT ONLY GOD COULD ACCOMPLISH THEM. 
What happens when we only pray small prayers? Does that require faith? Does that really require God to intervene?
On the other hand, audacious prayers could never be accomplished unless God did something only He could do. The Christian's prayer life should rest far more on the mountain moving side of the spectrum.
But here's the thing about audacious prayers:
• Audacious prayers are rarely answered instantaneously—they require wrestling and doing business with God over a long period of time.
• Audacious prayers retain the possibility of greater disappointment if God answers differently than you are asking. But they honor God nonetheless