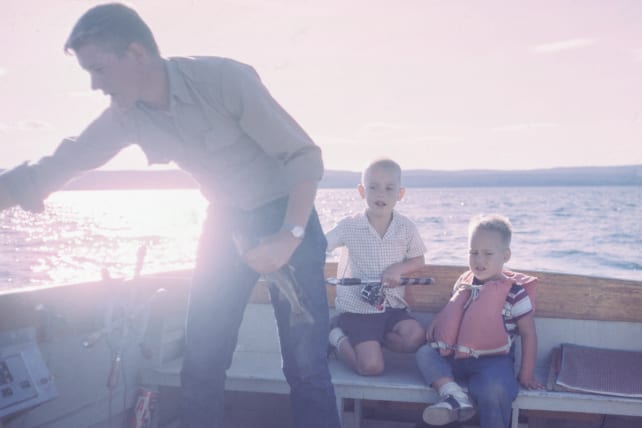 People often ask why I tweet so much about my family. Obviously, I value my wife, Donna, and my three daughters. So I express that on social media.
But once the idea of family comes up, people often ask, "How are you able to take your children with you as you travel and minister?" And, "How do you balance your hectic work/ministry schedule with a healthy family life?"
One great ministry challenge is to serve in a way that values, affirms and protects our children. We talk of burnout with pastors and their wives, but we rarely associate burnout with children. Yet can they not experience the same thing if they are an integral part of your life and ministry? Of course they can.
Pastors' kids (PKs) can see a lot of dysfunction that many other children do not see. How can we avoid that?
I don't simply want my children to survive my ministry life. I want them to thrive in the calling God has placed on our lives. I am passionate about this and have made three personal commitments.
1. Communicate: Life and Death Are in Our Words
Our words are powerful, especially to young ears. Words communicate values to our children. Their hearing skills are better than their processing skills. So, I decided to do two things… 
Try not to speak ill of the ministry or the people to my kids.
Sometimes I will share ministry struggles with my wife, but not in the same way with my children. I want them to see the value of the ministry we have.
Just because negative things happen doesn't mean it happens to my kids. If I am going through junk, I need to deal with it, not use one of my daughters as a therapist to get me through the current ministry crisis.
Children should only hear about the negative experiences on a "need-to-know" basis. Most of the negative they don't need to know, particularly because it gets resolved. When they do need to know something, share that information with proper context and plenty of grace so as not to damage the ministry environment provided by God.
If your kids hear your constant complaints, expect them to take them personally in a way you, as a grown adult, might not.
Always speak well of the opportunities we have.
When we're pastoring a church, we speak of what a great opportunity we have to build relationships with other people. Personally, I travel a lot for my job. I could say, "Oh, it's terrible. I have to be away from my kids." But my kids get to travel with Dad a lot. I try to speak well of the ministry, so that my kids can see that and can value it.
2. Affirm: You Aren't the Only Person on Mission Here
Communicating value to our kids isn't enough. If we don't involve our children in the ministry, we limit the impact of God's ministry.
I don't recruit my kids to do everything, but involving them is a key component to encouraging them. Encouragement in God's work will prevent discouragement from the enemy as they grow older.
They all have different roles, but we are all participating. When we're doing ministry, we're doing it together. My oldest daughter, Kristen, has taught children during our group time. As a follower of Jesus Christ she has been called to serve. So she found a place to do that, and I affirmed that in her life.
3. Protect: Guard Your Family
This is the most difficult of the three recommendations.
I can choose what to discuss. I can encourage ministry involvement. But I am also the protector of my family in the middle of ministry.
Negative things happen in ministry. Sometimes those negative things have fallout. How I deal with these issues will go a long way in determining whether ministry will be seen as a help or a hindrance in the life of my kids.
Sometimes we have to protect our kids from events, like someone leaving (whether on good or bad terms). Other times an idea requires protection.
People have expectations, and you may have to explain why those expectations exist. "There are some things you do and others things you don't do because you are the pastor's children." Sometimes PKs pick up unhealthy expectations.
I've discussed with my daughters how to deal with expectations. I don't put unrealistic expectations on them. I treat them as if they are a part of the church, because they are. And I protect them as if they are my children, because they are.
Good Leader—Good Parent
Some of us are proud—maybe too proud—that we lead well. But do we lead as well in the home? Do we apply the leadership principles that have made us successful elsewhere in the place that matters most?
For example, a good leader communicates the culture for an organization. Leaders reveal what we value in the way we talk. If the negative flows freely, with the positive coming sparingly, we create ambivalence about the mission.
The same is true in our homes.
A good leader protects the church and the family—and sometimes the family from the church. That's just common sense, though it seems to be often forgotten.
Lead and lead well. But don't forget to lead your family with a greater conviction than any other place. That's fundamental to your call.
This article originally appeared here.