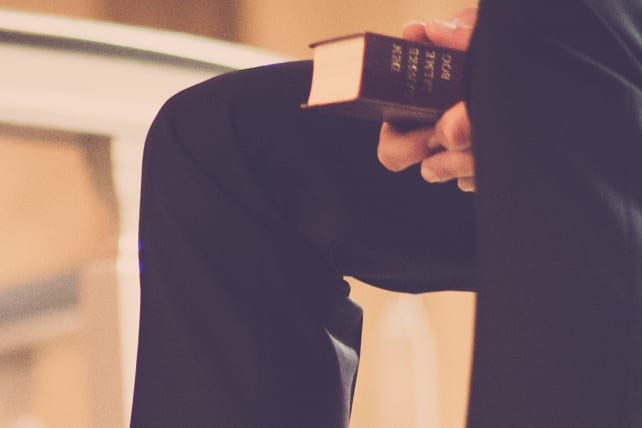 Q: Why is it necessary to preach Christ in every sermon?
A: Because without seeing Christ, we will not become like him.
When asked to give an answer for why preaching Christ is necessary, there are many biblical answers I could give. Because:
?  This is how the apostles preached in Acts.
?  The Scriptures were inspired by the Spirit to lead us to Christ.
?  The Father wants to glorify the Son in redemptive history and revelation.
?  Scripture teaches us how all creation and redemption center on Christ.
Still, to my thinking the most powerful reason for preaching Christ is the transformative effect of seeing Christ. As 2 Corinthians 3:18 puts it,
"And we all, with unveiled face, beholding the glory of the Lord, are being transformed into the same image from one degree of glory to another. For this comes from the Lord who is the Spirit."
WE BECOME LIKE WHAT WE BEHOLD
In conjunction with the truth that we become like what we behold (see Ps. 115:8; 135:18), this verse teaches us that when we "see" Christ (cf. 2 Cor. 4:5–6) in his beauty and glory, his humility and love, we will become like him. However, when we read Scripture without seeing Christ, or worse, if we read Scripture with an intention of not seeing how every passage relates to him, then we will grow in knowledge of the Bible but without growing our affections for Christ. Ever wonder how men and women who know the Bible could be so arrogant or divisive? Might it be due to reading Scripture, without falling in love with Christ?
Indeed, this is why we have the Bible—to know the triune God through the full and final revelation of Christ (see Heb. 1:1–2:4). And when led by the Spirit, such knowing comes with the stirring of affections. And with those affections, our hearts are enlarged for God through our loving trust in Christ. Then, as a result, our lives are transformed from one degree of glory to another.
For me, this is why preaching Christ is not an exercise in erudition, but a necessary part of faithful exposition—showing how the whole Bible comes together in Christ (Ephesians 1:10). And thankfully, this approach to Christ is not novel. Indeed, it is the way many in the church have approached Christ in Scripture. For instance, in reading Puritan preacher Richard Sibbes (1577-1635) recently, I came across his own passion for seeing Christ.