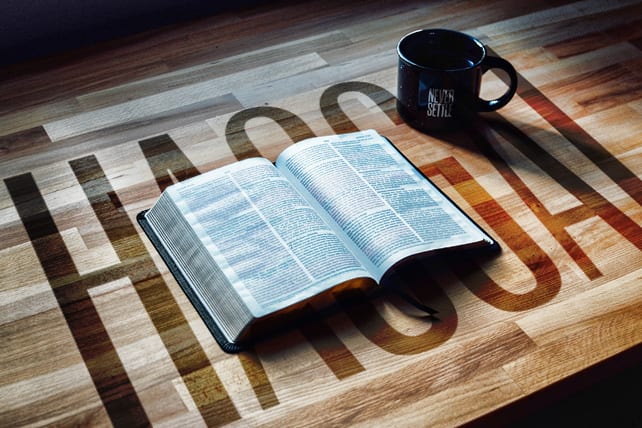 One of the biggest challenges of preaching Haggai is simply finding it in our Bibles. When people spend time in the Old Testament, they usually gravitate toward the Pentateuch, maybe the Psalms, or one of the major prophets. Few venture into the labyrinth of minor prophets and, once there, it's relatively easy to miss the two short chapters of Haggai.
That's unfortunate, because Haggai is a hidden gem that brings great encouragement for those prepared to dig for it. His central message for God's people is, "Don't be distracted nor discouraged in a day of small things. God is working to ensure he will receive great glory".
Under this overall theme, here are four reasons to preach through Haggai.
4 Reasons to Preach Through Haggai
1. Haggai challenges our love of personal comfort over kingdom sacrifice.
If you preach through Haggai, it's hard to miss the prophet's opening rebuke of God's people for prioritizing personal comfort ahead of God's glory. It's important to note that Haggai's challenge isn't to typical backsliders, but those who were relatively diligent and faithful.
Haggai addresses the first wave of Jews who returned from Babylonian captivity. According to Ezra and Nehemiah, there were only 50,000 Jews who returned, a small minority compared to those who remained. Those who stayed were content, comfortably settled in Babylon and couldn't be bothered with the rebuilding of Jerusalem.
So Haggai's audience was the faithful ones. Having denied themselves, they returned to Zion and began rebuilding the temple. This remnant put God's kingdom ahead of their own personal comfort—at least in the early days. Now, after more than a decade of labor and toil, the people are discouraged and conclude, "The time has not yet come to rebuild the house of the Lord" (1:2). Can you blame them? They were few in number, exhausted, and had little to show for it.
Are you part of a faithful church, laboring diligently whilst others don't seem to care? Have you ever questioned why you should financially support missionaries, prioritize prayer meetings, or turn up to a church working bee? If you've ever struggled with the tension between kingdom sacrifice and prioritizing your own personal needs, Haggai has a timely word.
"Is it time for you to dwell in your paneled houses, whilst this house lies in ruin? Now therefore, consider your ways" (1:4–5). Remember, these were the faithful ones who left Babylon. What's happened? Over time, the focus of God's people had drifted from rebuilding the temple to their own homes.
In our materialistic age, how easy is it for God's people to lose sight of gospel priorities and focus on personal agendas? Haggai challenges us by asking, are we seeking first the kingdom of God, or our own pleasures and comfort? Haggai warns us that if we seek our own kingdom first, God will withhold material blessings (1:7–11), but if we prioritize his kingdom, all else will be given to us (Mt. 6:33).
2. Haggai shows the blessing of God's presence when his people obey.
How often do we see God's people reject his challenges and rebukes? Given the historical pattern of Israel's disobedience to God's Word, it would be reasonable to expect a similar response to Haggai's ministry. However, we are told that the leaders Zerubbabel and Joshua respond with all the people by obeying the voice of the LORD their God (1:12).
This near-obedience demonstrates blessed unity amongst the leaders and the people. From prophetic challenge to faithful response, it takes 23 days for temple construction to recommence. In this context, the people hear these words of comfort and assurance, "I am with you, declares the LORD" (1:13).