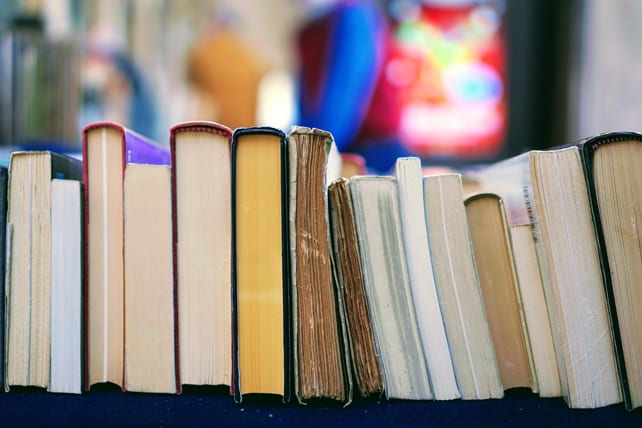 Here If you still have a heart to last well beyond obstacles and detours, as a pastor or a leader, I highly recommend 9 powerful books for pastors and leaders to equip you. They address issues like trust, disagreements, doctrine, and so much more, and offer constructive and sometimes counter-intuitive perspectives.
It happened again this past Monday. A dedicated, hard-working veteran pastor told me about some of the worst problems within his church. He listed a number of tell-tale markers as he expressed his deep frustrations. I couldn't help noticing the pain lines written across his face. I admire this man and want the best for him—even through the toughest times.
When you're tasked with shepherding souls in our gravely fallen world, pastors and leaders naturally face days, or seasons, of discouragement. Even though you know you're meant to serve in this way, some days can feel like your last.
Every pastor and leader who still wants to be in the ministry five years from now needs to carefully read these books.
All 9 books for pastors and leaders have been game-changers for me.
Finally, every pastor and leader in the ministry for the long-haul needs to read these two books for pastors and leaders…
The Disquieted Soul by Lane Cohee (Credo House Publishers). You and I inhabit a world of Disquieted Souls, living lives of restless discontent. We too can be souls who overanalyze, over-worry, over-perform, and over-protect. We can be souls running as fast as we can, trying to escape our own unhappiness. Perfectionistic extremes and pathologies can be our regular companions. Thankfully, we can learn—and relearn—how to quiet our souls. Lane Cohee shows us how. Must reading.
Confessions of an Angry Man by Brent Hofer (KDP). This former pastor is quite clear: "Obeying my religious convictions does not make me right with God. They also do not make me better than others. They only make me proud. For years I felt like a failure to God because of my anger, jealousy, and lack of love. So I tried to improve my standing with God by obeying all of my outward convictions of right and wrong behaviors. They only made me a hypocrite. Admitting that I was wrong brought trust, transformation, and love for my family and others." Haunting yet powerfully liberating.
To the degree that each of these books clearly teaches, illustrates, and applies biblical principles, to that same degree they'll inform, inspire, and renew your soul.
One leader just bought every book I recommended. I wasn't expecting that, but he's already finished five of them. You may want to start with two or three.
Why wait? Click on the hyperlinked titles of the two or three books for pastors and leaders that stand out the most to you. And then drop me a line so I can pray for you. My email address appears below.
David Sanford coaches pastors and other Christian leaders passionate about demonstrating the relevance of Jesus Christ in every major sphere of life. His book and Bible projects have been published by Zondervan, Tyndale, Thomas Nelson, Doubleday, and Amazon. His speaking engagements have ranged everywhere from UC Berkeley (CA) to The Billy Graham Center at the Cove (NC). He can be reached at sanforddr@gmail.com.