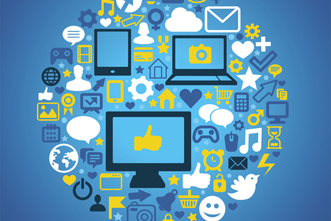 Blog (noun): A website on which an individual or group of users record opinions, information, etc. on a regular basis.
Many church leaders hear the word blog and they immediately wince. They think of celebrity gossip or mean-spirited rants. But blogs don't have to be negative. In fact, blogs are an incredibly powerful communication tool. Much like the stage a pastor delivers a sermon from on Sunday mornings, blogs are a place to share your church's thoughts and views; and make a positive impact on people lives. Blogs offers an innovative and effective way to get your church message to more people.
Why should your church be blogging?
Because of the negative perception many church leaders have of blogs, too few churches are reaping the rewards of blogging. Don't make that mistake. The benefits of blogging for churches are numerous. Here are four reasons your church should have a blog:
#1 Create a platform for interaction
The mission of your church is people. Blogs offer another way for you to start a conversation or discussion. Just like church services and events or your website and social media efforts, your blog is a place where you can interact with people. They can learn about you and you can learn more about them.
Use your church blog to:
• Test ministry ideas
• Encourage prayer requests
• Ask questions
#2 Distribute valuable content
A blog provides your church a great place to offer people additional content that reinforces your message. Rather than overstuff your website with info, you can provide updates and resources on your blog. If your website lays out the mission and message of your church, your blog gives it a voice.
Use your blog to post:
• Sermons
• Devotionals
• Resources
• Stories