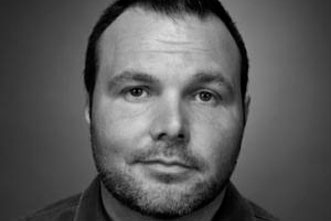 Pastor Mark Driscoll of Seattle-based Mars Hill Church has been enduring a new controversy surrounding the way his 2011 book, Real Marriage, was marketed. According to The Christian Post, a report was issued at the end of last week showing the Mars Hill paid a promotional company $210,000 to "make sure the book made the bestsellers list." On Friday of last week the Mars Hill Board addressed the issue in a statement.
"In 2011, outside counsel advised our marketing team to use Result Source to market the Real Marriage book and attain placement on the New York Times Bestseller list," the Board's statement read. "While not uncommon or illegal, this unwise strategy is not one we had used before or since, and not one we will use again. The true cost of this endeavor was much less than what has been reported, and to be clear, all of the books purchased through this campaign have been given away or sold through normal channels.
"All monies from the sale of Pastor Mark's books at Mars Hill bookstores have always gone to the church, and Pastor Mark did not profit from the Real Marriage books sold either at the church or through the Result Source marketing campaign. … In the time since this campaign we have established a new Executive Elder team, new Board of Advisors and Accountability, as well as a new marketing team …"
Driscoll addressed in his sermon this past weekend how he has changed over the years, and that when he started he was more like an "angry young prophet" but since has learned that his tone needs to be more "fatherly, more like with a son or daughter, which means you can say hard things, but you say them in helpful and appropriate ways."
View this video featuring Driscoll sharing his thoughts from his sermon on March 5 about how he's grown and lessons he's learned from 18 years in ministry.
http://youtu.be/NtFAA57Z6a4