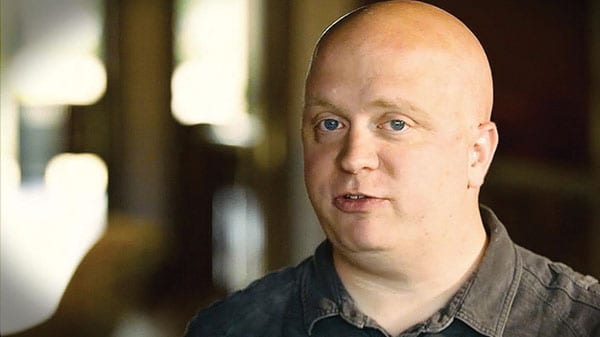 When Caleb Kaltenbach was a toddler, his parents divorced and independently came out of the closet as a gay man and a lesbian. As a result, Caleb was lovingly raised in the LGBT community. He attended LGBT parties with his mother and partner, marched in pride parades…and experienced hatred and bitterness from Christians. To his enduring surprise, Caleb became a Christian and a pastor as a young adult. Learn more about Caleb here.
Big Questions:
Tell us what "Messy Grace" is about?
What was it like being raised in the LGBT community?
How can churches and Christians navigate this issue?
Quotes from Caleb Kaltenbach:
"Jesus had deep theology and wanted the best for us as far as for holy living, but on the other hand he also had very deep relationships and never stayed away from people who were not like him, otherwise he wouldn't be around any of us. He actually pursued people who were far away from God."
"We need to rely less on culture. We need to rely less on politics. I think we need to be careful not to paint the whole LGBT community with the same broad sweep of extremism."
"We want to be a church that anybody can come to.  A church where you can belong before you believe."
"I believe that God is better at changing lives than I am. We don't shy away from talking about tough subjects, but at the same time we don't expect people to get their act together in two weeks, three weeks, four weeks or whatever."
"I believe that God is an expert at life change, and I believe that we need to give people margin. We need to give God margin to be able to break down prideful walls around people's hearts."
"There's a tension between grace and truth."
"I'm just a saved mess."
"There's a difference between acceptance and approval."
"Love is the tension between grace and truth."
Mentioned in the Show
More from Caleb Kaltenbach on ChurchLeaders
Around the Web: