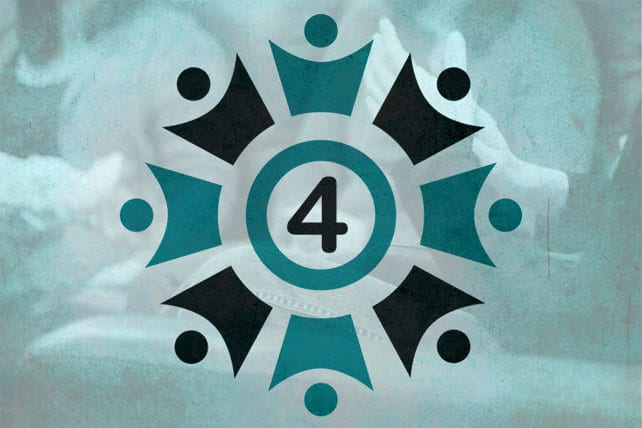 A simple but revolutionary way of doing small groups is sweeping the world. It started in India, but you can also find it in the suburbs of San Francisco, throughout the slums of South America and among the Muslim tribes of Africa. Through this simple method, the lost are being won, disciples are being mobilized and churches are multiplying. The Disciple-Making Movement (DMM) is a modern-day phenomenon, but it's really just a return to principles Jesus taught 2,000 years ago.
A DMM group is a combination of several key principles and methods, but the heart of this method is based on teaching disciples to obey everything Jesus has commanded us (Matthew 28:18-20). The format of DMM groups is simple, but it's powerful.
The Discovery Group Format
DMM groups work through the same questions each time they meet. These questions work regardless of what you're studying.
Opening Questions
What are you thankful for this week? (This question helps teach seekers or those new to Christ how to worship and pray.)
What is a challenge you're facing? Is there some way our group can help? (This guides people into caring community.)
Accountability Questions
These questions follow up from the previous week. See more about this under the Bible Discovery Questions and Outreach Questions below.
With whom did you share what you learned last week?
How did it go with your "I will" statements?
Bible Discovery Questions
Read the passage several times together, perhaps in different translations. Then answer these questions.
What does it say?
How would I say that? (Each person tries to retell the passage or Bible story in their own words.)
What must I do to obey what I have learned? "I will…" (Each person crafts an "I will" statement or two to tell how they will obey the passage this week.)
Optional Questions if You Have Time
What does the passage say about humanity?
What does this passage say about God?
Outreach Questions
With whom will you share what you learned this week? (Each person considers who they will talk to about what they learned. Perhaps they'll encourage a coworker with this new knowledge or talk to their brother about the passage.)
Get Started
There are two ways to begin experimenting with the DMM strategy. You can start using this group format with your current group to help people learn from Scripture and obey what God is teaching them. Or you can start a new group that will focus on this method.
Implement This Format in Your Current Group
I use this new format in my co-ed evening group. I love the method, and the group members are enjoying it, too. It requires a change of approach, however, because while we're used to studying and talking about the Bible, we're not used to immediately applying it, sharing it and holding each other accountable! But that's the beauty of this method—it cuts to the chase. It takes effort to change the approach of a group that's already up and running to this more straightforward approach, but it's well worth it! When you switch to your next study topic, I encourage you to incorporate these questions and see what happens to your discussions and spiritual growth.
Start a New Group
My wife has started a discovery group with a more evangelistic focus with great results. When you're starting a new group with this focus, there are several steps to help you get off on the right foot.
Find Someone Seeking God
First, look for someone that is spiritually hungry. This is a foundational principle of DMM: You don't have to create interest in spiritual things. Rather, God is already drawing people (John 6:44). Find these spiritually hungry people so that you can cooperate with God in bringing them into a relationship with Christ.
The Four-Step Discussion Method That Works for Any Study