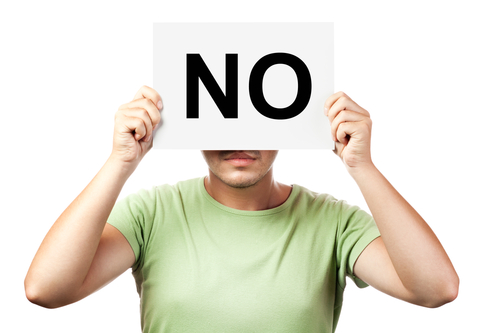 Shepherding is an incredible opportunity. And small group leaders who are shepherds, not just meeting overseers, often find themselves doing things they never dreamed they would be doing. This is a beautiful thing and something that grows each of us. But there are three time a small group leader should say no to the sheep they are shepherding.
1.

Say no to the person who wants to speak with you too often.
Sometimes a lonely group member wants to talk to their small group leader on an almost daily basis. During a time of crisis this may be necessary, but, if this becomes routine, or you feel the person is making up a crisis scenario so you'll talk with them, say no. Your family needs your time and the group member will never grow past spiritual infancy if you continually baby them.
2.

Say no when someone in the group was given a responsibility, dropped the ball, then asks you to do the task for them.
One of the goals of your leadership is to aid in the growth of group members. When a group member asks you to fix what they broke, instead, help them prepare a plan through which they can complete the work they agreed to do. You'll help them to feel better about themselves while teaching them how to plan to accomplish work.
3.

Say no to anything that would lead others to believe you lack a holy lifestyle.
A few years ago a group of fellow followers of Christ, men I greatly respect, were on a mission trip and were looking for a restaurant. The closest one… Hooters. They stopped in for their lunch without thinking much about it. While it didn't cause them any cringe factor, I would imagine it would cause an internal disturbance in some women in their small group to this day. It's vital that every small group leader realize that our daily choices determine the level of influence we have. Holy living is one of the keys to gaining respect that leads to influence.