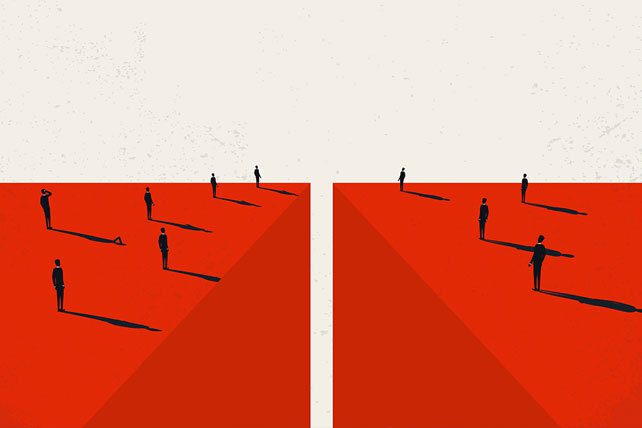 We are launching a series on Critical Race Theory. It's an important conversation today, since many are using the description and meaning different things. At the Wheaton College Billy Graham Center, we are committed to helping Christians know and engage the culture with biblical discernment, so we are launching a conversation with, well, different views. As Christians, we want to think through these things together, and the series will include not just one opinion, but several.
We started with a descriptive framing. From there, the conversation will include others who are more negative, some more positive, and some in the middle. All the articles will come from evangelicals. And, it is important that we hear from people of color, and—in this series and in the real world—not all people of color will agree.
It's a conversation—mature, Christ-like, and God-honoring. We hope it serves you and your church well.
To start it off, I asked Sitara Roden from my team to give us a framing article. Our first contributor post was from Dr. Pat Sawyer, as he begins a three part article, with references shared in this final article. Read part one here. Read part two here. I will share my thoughts at the end of the series. -Ed Stetzer
Cautions Regarding Critical Race Theory II
by Dr. Pat Sawyer
In this third and final article in our three-part series on critical race theory, I want to offer three more cautions regarding CRT, a salient concluding point, and a final exhortation.
Caution 6) CRT Tenets 5, 7, 8, 9, 10, and 14 alongside applications of standpoint theory (knowledge is situated; the marginalized see more clearly) can lead one to believe that white pastors need to essentially 'sit down and shut up' when it comes to offering and contributing insight regarding racial issues and solutions. It can lead one (falsely) to believe the following category of persons doesn't exist: non-racist (no apologies to antiracism discourse), white, male pastors who are fully equipped by the Holy Spirit to lead their ethnically diverse congregation on matters of race as well as make meaningful and notable contributions about race to the Church and society. While wisdom will dictate that those who have more direct experience of racism will be sought ought out for their particular insight and understanding, it does not follow that a lack of a certain experience of racism, or worse, a lack of melanin, disqualifies one for speaking into issues of race. It is the quality of the idea versus the quality of the identity of the person offering the idea that should dictate the counsel honored and the course of action taken. Duly called pastors have authority in the churches they oversee, regardless of their ethnicity or the ethnic make-up of their members, and are empowered to speak to any matter the Scriptures speak to (Acts 20:27; 1 Timothy 3:2-5; 2 Timothy 3:16-17). Moreover, the Church is diverse (Revelation 5:9; 7:9) and consequently local churches are expected to reflect the diversity of the communities in which they are planted. The notion that this diversity would legitimately prohibit or disrupt the leadership of the elders on any matter the Scriptures speak to is nonsensical to the Scriptures.