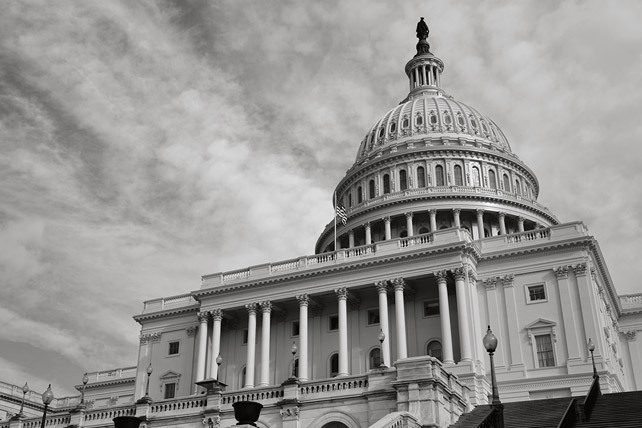 Last January marked the 49th anniversary of the Roe v. Wade Supreme Court decision, which ruled that on-demand abortion was a constitutional right. For half a century, Christians in the United States have labored—through justice work, social work, advocacy, and prayer—to see an end to abortion. 
By God's grace, as another January dawns, we will not see a 50th anniversary of Roe due to the SCOTUS decision to overturn it this past summer.
After the Dobbs decision last May, I argued that our work was just beginning. At its core, this meant confronting the culture of abortion extremism that has continued to gain a foothold in our nation. Using my own state of Illinois as an example, I've argued that we have seen an unprecedented shift against pro-life positions and an entrenched militancy that demonizes any one who sees value in the womb.
Just yesterday we saw a vivid example of this culture at work during the State of the Union, where some Democratic leaders wore "abortion pins" provided by Planned Parenthood. As many church leaders have lamented, one of the greatest challenges confronting pastors is speaking against a culture that fails to see the irony of defending the marginalized by killing the unborn. 
So what does our work look like in a post-Roe America? How can we work to relegate abortion to its rightful place alongside other violent atrocities in the dustbin of history?
I'd like to offer a couple of suggestions.
We Need To Keep Working To Change Hearts. 
Following the legal victory of Dobbs, our work must become increasingly focused on changing hearts. We must take great care to develop and defend a consistent pro-life ethic from the beginning of life to the end of life, no matter a person's nationality, ethnicity, gender, or record. 
As I've argued throughout my life, our commitment to the dignity of life must be consistent. Christians must continue to be leaders in adoption—we are already more than double that of the general population, with evangelical Christians five times more likely. Christians in the United States also provide foster homes at a rate three times that of others in the nation. 
Though we celebrate these numbers, they must continue to increase.
Further, if we are honest with ourselves, many of us have considerable holes in our vision for life when we look more broadly. We need to carefully reflect on how to remedy these. 
Do we advocate for helping families in need of access to formula and nutritional food? Do we support social safety nets that help people with affordable healthcare or childcare? Do we work for prison reform? Do we stand against unnecessary brutality, both in our own country and in others? 
These values are vital for a holistic culture of life.
As we develop a comprehensive pro-life vision, we must also work to show others why such an ethic is so fundamental to our values—and why it should be to theirs. Virtually all Americans would stand in defense of human life, championing the dignity of humanity and advocating for its protection and nurture. Yet, they do not include the unborn in these values.
That's where we come in—and that's what we must advocate for now. We must help the broader population understand that an unborn child is just as worthy of dignity and respect. We must help them see that their tiny hearts deserve protection, just like all people made in the image of God.
Yet, and again, we still have much persuading to do in most places. Our Catholic friends, a model of consistency and thoughtfulness on this issue, rightly see this work as a long journey, with much more left to do. 
Father Dave Pivonka, President of the Franciscan University in Steubenville, observes that the radicalization of abortion advocacy may lead to new laws that "may very well be more horrific than they are now." Father Pivonka and others rightly argue that the pro-life cause must rededicate itself to changing hearts, recognizing that much of the hard work lies ahead.