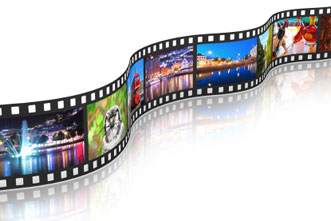 Use Video to Add a Personal Touch to Your Website
Mention the words "church" and "video," and most leaders will assume you're talking about video segments played during church services. But author and tech consultant, Tim Schmoyer, believes that churches should create even simple online videos for people who have not visited (and may never visit) their church.
"Much of the effort churches expend goes into internally focused programs and communications," Schmoyer says. "Those efforts have great value. But the church should also leverage technology to connect with the outside community."
Schmoyer says video marketing surveys show that 78 percent of people who visit a product's Web page watch the video there, and 90 percent of them make a decision on whether to buy the product based on that video. For churches, that means people are more likely to have a positive first impression if you have a video on your website.
"There will be more of a human connection with your church," Schmoyer says. "And Web sites with video are more likely to rank higher on SEO [search engine optimization] rankings."
One of the simplest, easiest things churches can do is have the pastor make a short video—one to three minutes—that introduces himself and perhaps summarizes key points of an upcoming sermon, Schmoyer says.
"It doesn't have to be anything fancy," he says. "You can even use the Webcam that comes with your computer. Make sure you have good light; look into the camera instead of staring at your hands; make sure there's no white noise in the background from air conditioning or other equipment. And make it engaging, quick, and not a second longer than it has to be. Start small, and if your videos gain traction, then invest in a better camera, editing software, a professional videographer, etc."
Videos can then be uploaded to YouTube, Facebook, and ReelSEO, with embed codes on the church Web site.
Once you get started, don't stop. "Do something new once a month, or every two weeks," Schmoyer says.