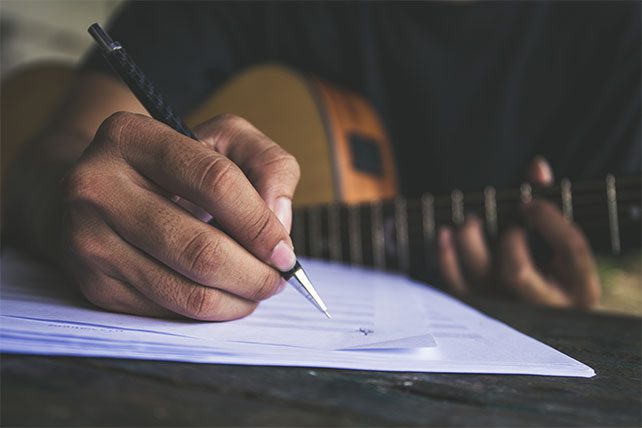 Here's what every songwriter needs to know about verbs. (Yes, verbs!)
What Every Songwriter Needs to Know About Verbs
1. Every Songwriter Needs to Know Static verbs
Static verbs can wreck your songs, turning them into humdrum babble. Dynamic verbs, on the other hand, draw others into the story. What's the difference? Dynamic verbs describe action. Examples include run, slay, fall and lift. Static verbs refer to a condition or a state of being (am, was, were, believe, see, hear, seem, love, hate). Some verbs, like feel, can work as a dynamic or static verb. In Carol King's,
"I feel the earth move under my feet
I feel the sky tumbling down, tumbling down,"
feel is dynamic. If she'd written,
"I feel excited and nervous around you,"
she'd have wielded feel as a static verb. Which version do you prefer?
Dynamic verbs often show us scenes; static verbs tell. In Vex, Hex, Smash, Smooch: Let Verbs Power Your Writing, Constance Hale says,
"Stasis certainly has its place — whether to express the agitated question, "Who am I?" or to make the calmer declaration, "I am Cordelia's father." But Static Verbs underscore stasis. They lack punch. Dynamic Verbs, on the other hand, whistle your way, sidle up to you, and demand your attention. So Dynamic Verbs, natch, make writing a thrill to read."