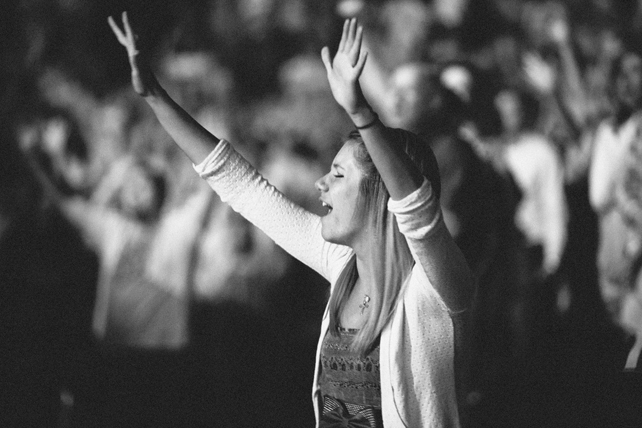 Original article about lament in the Bible appeared here.
The Importance of Lament in the Bible
I lead worship every week for my community, and the Father, Son and Holy Spirit—as well as disease, unemployment, divorce and many other struggles—are always in the room with us.
If a theology of resurrection (the empty tomb, renewal, personal transformation, healing, miracles) does not stand together in worship with a theology of suffering (the full cross, intercession, trouble, sorrow, struggle), then I contend our worship is out of accord with both the Scriptures and the daily news.
Worship That Is Both "Now" and "Not Yet"
The Kingdom of God is both "now" (among us), and "not yet" (to come in its fullness one day in the future). Our worship life should reflect this tension, or I contend we misrepresent Jesus' teaching on the Kingdom.
Yes, post-resurrection all things are being made new. Yes, we are a people of praise, thanks and joy. Yes, joy is the major theme. But also, yes, suffering is the minor theme, and is everywhere—from the masses being slaughtered by radical groups today, to the struggles you and I will have with relationships, jobs and emotional and physical health. Jesus said we will have trouble.
We must be present to this as leaders, and it must shape our language. This is the "now" and the "not yet" of the Kingdom of God, and we live in the tension—the radical middle.
The following article is precious to me, and is written by my brother-in-law, Ed Gentry. I hope it impacts you as much as it has impacted me.
—Dan Wilt
5 Reasons Lament and Praise Must Stand Together in Worship
Ed Gentry
Worship in our various traditions includes proclaiming God's goodness, power and majesty. With confidence we speak of God's nearness to the brokenhearted, of His tender care and His faithful presence. All this is deeply, profoundly and ultimately true. But is it always true of our lived experience?
If we are honest, often God seems far away; He does not always answer when we call; His presence does not feel as close as we proclaim. Sometimes horrible things happen to us or to those we love, and the God of healing and salvation seems reluctant or slow to act. How should the community of faith respond when our lived experience does not correspond to our faith-filled proclamation?