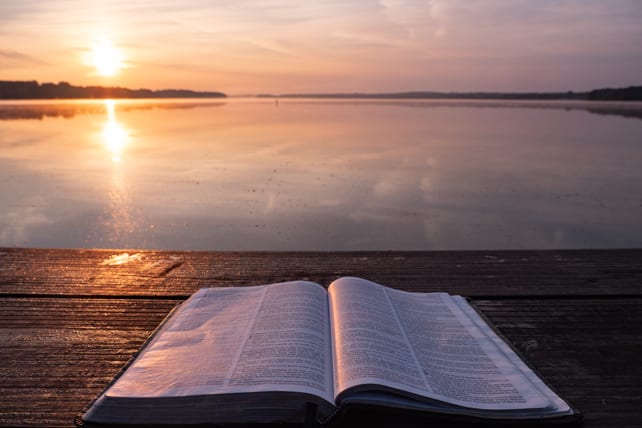 If you're anything like me, you could use these 20 worship Scriptures to use worship prayer points. Don't let your prayers quickly digress into little more than a list of needs and wants.
When Jesus' disciples asked him to teach them to pray (Luke 11), he gave them the Lord's prayer, a perfect model for prayer to God. Have you ever noticed that the first petition was not about provision, protection, or even forgiveness? No, our Lord taught us to start with "Hallowed be Your name." He taught us that, first and foremost, our prayers should begin with worship.
20 Worship Scriptures to pray as worship prayer points.
As you abide in prayer in the coming days, let your prayers be sweetened with these beautiful cries of worship.
Glory in his holy name;
let the hearts of those who seek the LORD rejoice!
Seek the LORD and his strength;
seek his presence continually!
Remember the wondrous works that he has done,
his miracles and the judgments he uttered,
Have you not known? Have you not heard?
The LORD is the everlasting God,
the Creator of the ends of the earth.
He does not faint or grow weary;
his understanding is unsearchable.
He gives power to the faint,
and to him who has no might he increases strength.
Oh come, let us sing to the Lord;
let us make a joyful noise to the rock of our salvation!
Let us come into his presence with thanksgiving;
let us make a joyful noise to him with songs of praise!
For the Lord is a great God,
and a great King above all gods.
In his hand are the depths of the earth;
the heights of the mountains are his also.
The sea is his, for he made it,
and his hands formed the dry land.
Oh come, let us worship and bow down;
let us kneel before the Lord, our Maker!
For he is our God,
and we are the people of his pasture,
and the sheep of his hand.
Worthy are you, our Lord and God, to receive glory and honor and power, for you created all things, and by your will they existed and were created.
For more worship scriptures, please see the next page . . .