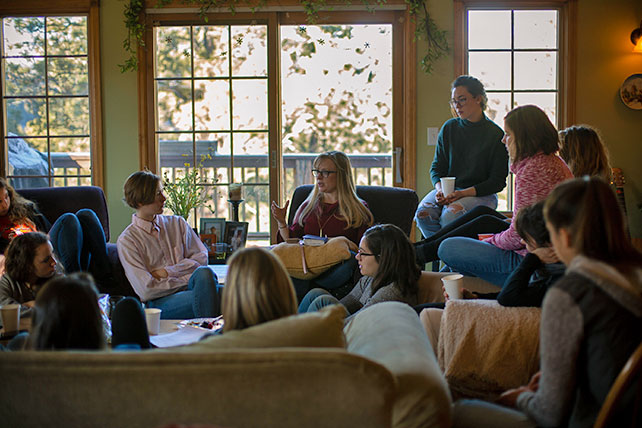 Youth ministry mission statements are a must. Every thriving youth ministry needs a solid, meaningful mission statement. Join me for a quick look at how to draft (and live out) powerful mission statements. Bonus: One of the example statements I share below might be a great fit for your ministry!
The "Why" of Youth Ministry Mission Statements
Before you dive into the practical aspects of youth ministry mission statements, you and your leaders must be convinced you need one. If you can't see the benefits of a mission statement or your team doesn't see the need for one, chances are it will end up in a drawer somewhere. (Or whatever a digital example of that is … an unused folder?)
That means you must convince yourself and others of the necessity of youth ministry mission statements. When your team is on board, it's time to get to work.
The "How" of Youth Ministry Mission Statements
Youth ministry mission statements can't be created in an afternoon. Take time to have serious discussions with your leaders, your volunteers, and maybe even people outside your youth ministry, such as the board, parents, etc. During the process, work to discover the answer to this key question: Why does our youth ministry exist?
All eventual youth ministry mission statements must answer that question. Why do you exist? What's your purpose? What do you want to accomplish, get done and change?
Most mission statements also express the core values of an organization (or, in your case, the ministry). Think about values such as respect, equality, compassion and integrity, but also consider concepts such as family-based. A second question to ask while brainstorming youth ministry mission statements, therefore, is: What's important to us?
If you take time to discuss and answer these two questions, you'll probably start out quite broad and need to get more specific. That's okay; just take the time to hear everyone's thoughts and opinions. And don't be alarmed or even shocked if leaders have completely different opinions about what your mission should be!
Next Steps: Narrow It Down & Review
Once you've listened to everyone's opinions, try to narrow down the focus. What are the common denominators? What do people agree on?