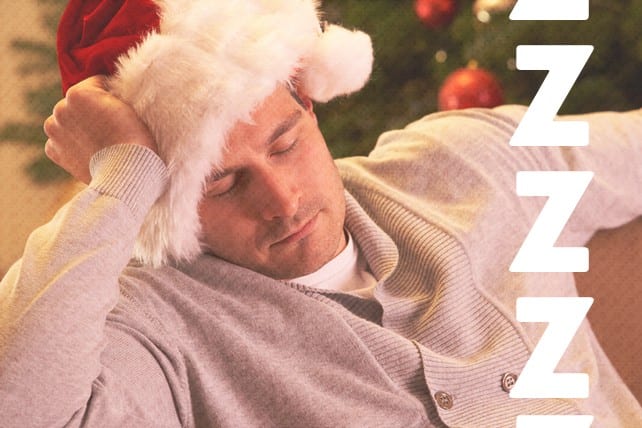 When Andy Brazelton (one of the main thinkers behind Simply Youth Ministry) asked me to write a year-end article, I thought to myself, "I'm too tired." Then I thought, Why don't I write on why I'm so tired.
Then, reality hit. I was speaking two weekends in a row at the main service. I had to help with the Christmas Eve services. I had to finish shopping. I had too much to do to write an article before Christmas.
I thought that if anyone could understand about not getting something done, it would be my youth ministry friends. I knew you would understand. I knew you could relate. I knew you've probably been in the same dilemma I'm in. On the other hand, I didn't think Andy would understand. I knew he'd be ticked that I didn't meet his deadline. Then I realized his deadline was Christmas day. That's unrealistic and unfair. I'm not making this up. Here's his actual e-mail to me sent on Friday 12/21:
DF,
The newsletter that contains your article is complete and is being sent at 5 a.m. on Wednesday, December 26th. Can we get your article by Tuesday morning to get locked and loaded?
Thanks man,
Andy
So tonight as I was waiting to go on to speak at our 11 p.m. Christmas Eve service, I was telling my good buddy Josh Griffin about my dilemma. I told Josh that I would either go home from the Christmas Eve service and write the article or help Cathy wrap presents. One would make Andy happy and the other would make Cathy happy. Easy choice! Sorry, you're not getting an article but rather a thought (I'll tell you on the next podcast if Andy even read this letter or just posted it).
Here's my thought: It's 12:45 a.m. on Christmas morning, and I decided that the reason I'm so tired in December is because I'm often trying to make everyone happy. It doesn't just happen in December; it happens at different times every month. I hate that I still struggle with this. A lot less than I used to, but it's still a struggle. I know that I wouldn't be so tired if I lived my life more focused on an Audience of One. I would have clearer direction, more focused priorities, and the power and confidence to not be distracted by other people's agendas (even when I agree to them). I know it will make its way to my 08 goal list to keep working on. You too? Pray for me as I continue to wrestle with these types of daily decisions. As of now, the wrestling is over.
I'm going to turn off my computer and go help my wife wrap presents and prepare for our morning with our kids. When you read this, I hope you will have had a joyous time with those who are close to you and that the celebration of our Savior's birthday brought reflection, depth, joy, and some new memories.
God bless you, and thanks for making good choices in your life and ministry.
When we are weary– He isn't!
Blessings my friend,
Doug Fields
PS: Andy is one of my best friends!