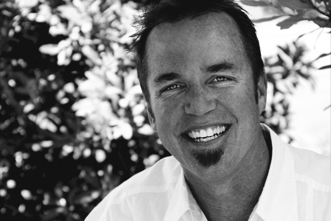 I know a lot of youth groups slow down a little or take the next couple of weeks off (during Christmas break) and small group leaders get a little break. That's a good thing! During this time, it's great to make sure they know they're loved and valued and essential to the health of your youth ministry. Drop them a short note or a quick text or a Merry Christmas … anything that communicates value.
As you prepare your care structure for next year, consider these 10 simple ideas to show small group leaders how important they are:
1. Call them the day of their small group. Take notes on the conversation, and follow up with them the next day or week about something they said they were going to try in their small group.

2. Whenever you send something to your own small group students, make extra copies and send them to your small group leaders as examples.

3. Email them as a group and let them know about a lesson you taught or something that "worked" with your own small group.

4. Send them articles you read about teenagers, culture, family or youth ministry in general.

5. Mail an actual note letting them know how much you appreciate them and couldn't do ministry with out them. EVERYONE loves getting mail!

6. Ask them how you can pray for them personally … not just for their ministry to teenagers.

7. If they use the words, "If I only had …" or, "I need to find a …" try to get it to them! How nice is it when someone else makes your job easier for you?

8. When you come across a teenager who is in a small group, ask him/her if they'd write his/her small group leader a note of affirmation (offer to mail it for the student).

9. Schedule a short, face-to-face meeting before or after youth group/church/etc. … Get in the habit of regular "just wanted to connect and see how you're doing" meetings. Let them know they're not alone.

10. Send a short email reminding them you're available to answer any questions they might have about their small group. Do this often … ministry to teenagers can sometimes be lonely!
I realize these are very basic (and doable) ideas, but there's a lot of power in the simple, basic ideas that communicate concern for your leaders. Leaders typically don't leave a ministry, they leave leaders. Be the type of leader your volunteers don't want to leave.