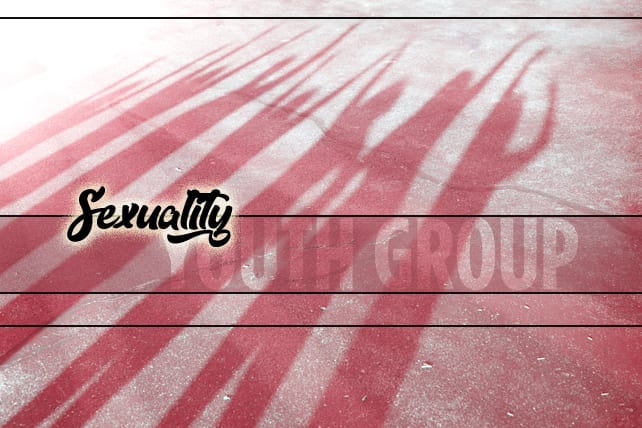 Every year we dedicate a series of messages to the subject of dating, love, sex, relationships, marriage and stuff like that. We change up the "theme" and write new material and include new voices every year. Currently, we're a few weeks into our series called "Uncovered," and on the first Sunday of the series, we passed around "anonymous surveys" about sexual opinions and experiences.
We asked our students to list NO names, only check a box indicating their gender. In addition, we specifically asked them not to lie or make crap up because it would not help us, and we'd rather they didn't fill it out if they couldn't be honest. Then we then had them fill out the survey, fold it in half and then give it back.
Here's the exact list of 11 Questions. The first 10 are Y/N and the last one was multiple choice:
Have you ever viewed porn videos, websites or pictures?
Have you been part to an explicitly sexual conversation w/friends?
Has a parental figure ever discussed the issues of sexuality w/you?
Have you had an intimate kiss?
Do you feel it is alright to "make out" with someone outside a boyfriend/girlfriend situation?
Do you feel it is alright to "make out" with someone if you are in a boyfriend/girlfriend situation?
Do you feel it is alright to explore one another's bodies "above the belt" within a boyfriend/girlfriend relationship?
Do you feel it is alright to be in a sexual relationship with "someone you love" outside of marriage?
Have you had sexual intercourse?
Have you been involved in sexual activites "below the belt" but not to the point of actual intercourse?
I feel same-sex sexually active relationships are: God's plan for some __  A sin____   Not sure___  Great if monogamous ___
Today I tallied the results. We had a total of 44 high school women and 39 high school guys fill out the survey (so 83 total) on one Sunday morning in Encounter on April 27, 2014. You can download the results here if you want. 
As I tallied this stuff up, I discovered some things you'd expect and some you probably wouldn't. But here's the stuff that wrenched my gut and keeps me up at night. Don't forget, this is ONE survey of ONE high school youth group on ONE Sunday morning. Students who came to church at 9 or 11 a.m. on a single weekend. That's limiting your audience by a lot and "ruining" all statistics for "the big picture" of teens in our culture  But it's enough to give me a reality check in my own ministry.
If you attend JCC, here you go. If you don't, you might do this in your own youth group. Here's my reminders: