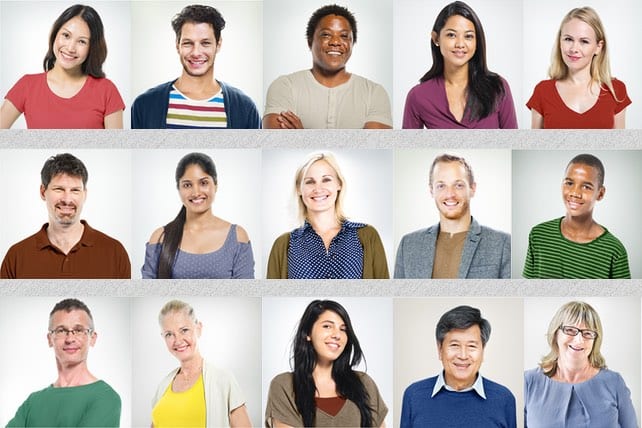 I love to preach. I don't travel and preach as much as in the past, but communicating God's Word—either as a guest preacher or teaching our Young Pros weekly—brings joy and satisfaction like few things do. If you are a preacher, you know exactly what I mean.
Last Sunday I preached for a friend, Pastor Rick Byrd, to the great folks at Cornerstone Baptist Church in Greensboro. I've preached there several times over the last decade or so. Sunday night I preached for one of my mentees, Nathan Brown, who is the new pastor at Raleigh Road Baptist Church up in Henderson. I've also preached there a couple times previously and enjoyed being back with the fine folks there.
Beyond the joy of preaching the Word, one reason I love to do this as an itinerant preacher is because of the people I meet. Like Joe. I met Joe at Cornerstone Sunday, and had lunch with he and a couple of staff to talk about life and godliness. Well, they sat there while Joe and I talked the whole time.
Joe came to Christ less than a month ago. He's 45 years old and perhaps the most fit man physically I have ever met. We sat at lunch, me proudly eating my healthy salmon and vegetable medley, and he drinking his protein shake. Joe showed me something that day.
Discipline. Discipline like I have rarely seen. Physical discipline like I have never seen in a preacher.
Joe, this new baby Christian, talked with genuine humility. He talked of his struggles he now faced as a Christ follower. He spoke of his goals, of his training, and he inspired me. I hope I helped him as well. I challenged him in some ways in terms of spiritual discipline.
Then Joe taught me. He spoke of how the Bible teaches our bodies are the temple of the Holy Spirit, and how we should take care of them as part of our witness. Again, he spoke humbly, not with some athletic bravado (and he had earned the right if anyone had). He spoke logically: If we seek the Lord throughout the day in prayer, and seek to walk with Him and please Him, should we not show the same discipline in our diet and other areas of life?
I've met too many preachers who mock gluttony by word and deed as if it were an entitlement. I've been guilty myself. Here, a baby Christian shamed my tribe with his genuine yearning to know God and his sterling example of discipline. He reminded me:
—Longevity does not necessarily mean maturity. Longevity in ministry can lead to lethargy in discipline. Being a Christian 40 years does not make you superior to an infant in Christ.
—Spiritual infancy does not necessarily preclude one from teaching others. Sometimes a young believer sees things clearly through the eyes of simplicity.
—A title, including a spiritual title, does not necessarily make one a spiritual model in all of life.
I'm convinced that a key to our spiritual growth, whether we've been saved a year or half a century, involves some key relationships. Yes, as Howard Hendrix noted, we all need a Paul, a Timothy and a Barnabas in our lives. But we need two other people as well:
First, we need unbelievers in our lives to love, to grow in friendship and to remind us of the world around us we can easily escape from into our Christian subculture.
Second, we need new believers with a white hot zeal in our lives. We need to be reminded of when we first met the Lord, and reminded how not everyone is where we are spiritually. Because, in some cases, brand new Christians are at a better place than we are.
By the way, Joe is coming to see me in June, to push me in my physical discipline even as I push him spiritually. It's the beginning of a friendship for which I am extremely grateful.
Because I still have much to learn.