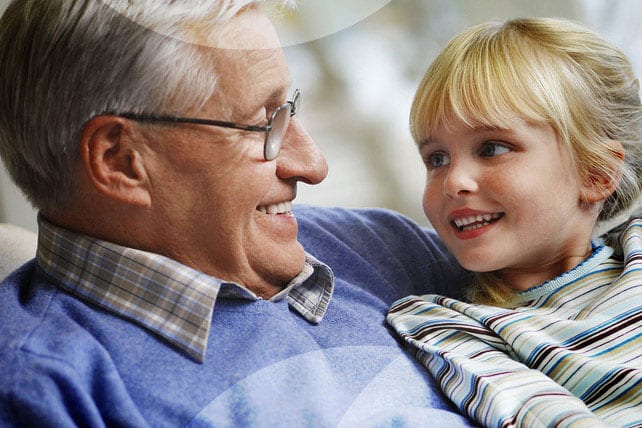 I heard it again tonight at D6 Family Ministry conference in Louisville: Flourishing intergenerational relationships should distinguish the church from other cultural institutions (David Kinnaman, You Lost Me). The importance of meaningful relationships being intentionally fostered with the community of faith and the church family is becoming more and more apparent as studies about why young people leave (and stay) in church as they group are released. Dr. Kara Powell of Sticky Faith at Fuller Youth Institute shares that "the closest our research has come to that definitive silver bullet is … students who experience more intergenerational worship tend to have higher faith maturity."
So how can we foster those types of relationships between generations in a traditional church setting? It is difficult when a church uses a primarily or exclusively age-segregated model, leading many to start exploring ways to connect kids and youth together in meaningful relationships outside the traditional "church" activities. Here are a few ideas that might work within your context.
1. Prayer Partners—One of the best ways to connect the generations is through prayer. We all need it and we can all do it.
A great book on facilitating this type of connectedness is Pray For Me by Tony Souder, where he lays out a church-wide campaign to connect each student within the church to three "Prayer Champions" who commit to praying for them. Since our church joined the campaign just three weeks ago, there has been an obvious leap in intergenerational conversations on Sunday mornings as Prayer Partners (our terminology) seek out the student they are praying for to see how they can pray.
2. Homebound Ministry—Some older people or those who are injured or unwell often cannot make it to the Sunday morning service and can feel disconnected to the church family.
Consider having your children and youth "adopt" a church member who is unable to attend and send them cards, call them, visit and engage with them. Invite those who are at home to share their story via a video, in a letter or through a family member so that each person's story is heard.
3. Intergenerational Worship—More and more churches are experimenting with creating space for all generations to worship together. Danielle Bell, a children's pastor in Alabama, has created some fun, activity-based times such as Frozen Family Worship experience (read about it here). Some have incorporated a meal time and Bible Study such as Bonnie Deroski, whose church engages in a Vivid Worship experience each month (read about that here). Others, like my own church, have created space for children and youth in a Sunday morning worship service where they attend and participate alongside all other generations.
The goal isn't to "be trendy" or keep up with the latest fad—it is to give our youngest generation to see faith modeled for them and friendships fostered with them so they know that church, even "big church," is where they belong.
There are many approaches to creating space for these important intergenerational connections. What has your church done to foster this community?