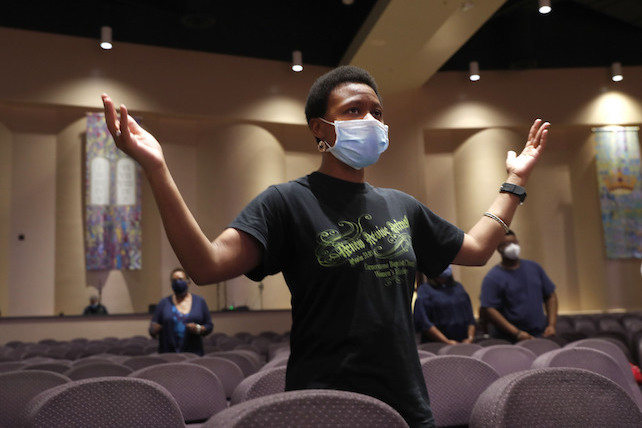 I missed this a few months ago in Christianity Today, but it's worth a look. CT compiled survey statistics from Associated Press, Pew Research, and the American Family Survey, asking people their opinions on church performance during the pandemic.
Data on Church Performance During the Pandemic
1 in 5 Americans say churches were helpful to their families during the pandemic.
40% of Born-Again Protestants said "The pandemic has made my faith stronger."
26% of all Americans reported the same.
47% of Americans said churches were prepared for the epidemic.
44% of Americans said their state and local governments were prepared.
34% of Americans said the federal government was prepared.
1 in 5 American adults started watching religious services remotely for the first time during the pandemic.
For Evangelicals:
4 in 5 worshipped remotely.
42% watched services offered by their own church.
24% watched some other church's online service.
34% watched both.
2% of evangelical churchgoers in American anticipate watching more services remotely and less in person once the outbreak is over.
When It Comes to Tithing From Evangelicals:
62% gave the same amount as before the pandemic.
8% gave more.
14% gave less.
14% do not tithe.
2% did not answer.
This article on church performance data during the pandemic originally appeared here, and is used by permission.