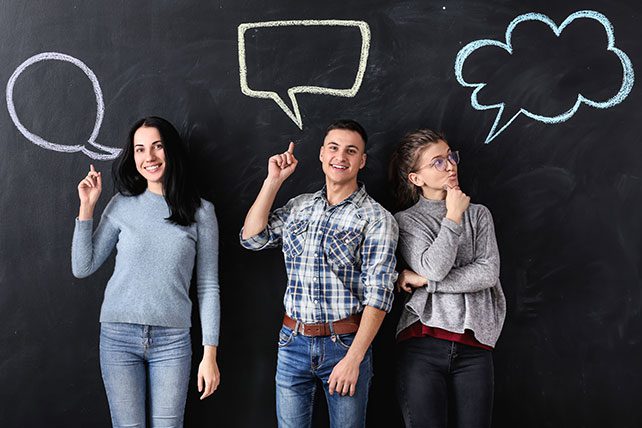 At some point, most church leaders must choose a ministry name. For many churches, the naming process is haphazard. And the resulting mess of ministry name ideas only confirms the incoherence.
To approach the naming process with greater purpose, consider these tips:
Ministry Name Ideas: 3 Steps to Keep in Mind
1. Determine your approach.
Organizational theorists distinguish between a "house of brands" and a "branded house." A house of brands doesn't lead with an overarching brand. Rather, it stewards a plethora of brands. For example, Procter and Gamble (house of brands) manages brands from Pampers to Pantene. Meanwhile, Virgin (branded house) leads with an overarching brand of unconventionality. And it offers a plethora of Virgin lifestyle and travel products.
Multiple-campus church examples include LifeChurch and Northpoint ministries. LifeChurch, a branded house, leads with the overarching brand. But Northpoint leads with names more connected to local communities (Buckhead, Gwinnett).
How This Applies to Your Church
First, determine where you fall on the spectrum. Each approach has strengths. A branded house leverages all impressions and interactions in the same direction. A house of brands lets you steward ministries with different purposes for different groups.
When I pastored a local church, I leaned toward the branded house approach. So I leveraged everything in the same direction. I struggled with the confusing nature of ministry names galore.
Now as LifeWay VP, I appreciate the house of brands approach. My division offers churches multiple "brands." For example, we build different Bible study lines on unique approaches. The Gospel Project is very different from Explore the Bible and Bible Studies for Life. While each brand is rooted in Scripture, the brands meet different needs.
For a congregation, I recommend a house of brands approach only in certain cases. (a) You have a very simple ministry philosophy that abhors clutter. Too many names pull people in too many directions. Or (b) you're launching a ministry that's very different from current offerings and would benefit from distinction. Examples include a separate not-for-profit and a community counseling center.