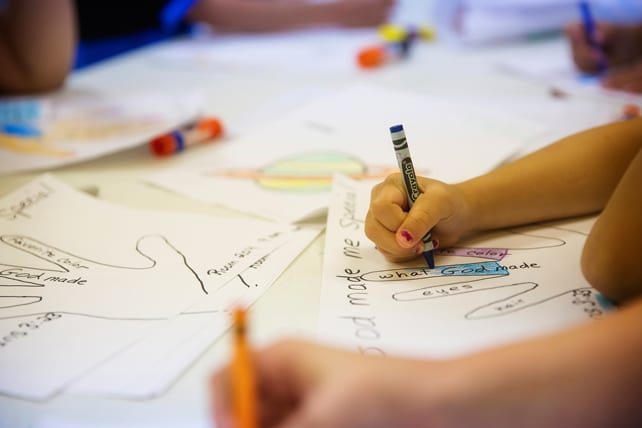 10 Free Sunday School Lessons for Kids
The Rocks Cry Out Engage your kids in Palm Sunday with this simple science experiment using rocks.
How to Train Your Attitude is a Bible lessons for kids package to help kids have the right attitude in all situations.
Prayer Warriors is a Sunday school lesson for kids package based on 1 Chronicles 29:3-13, 20-28 which is David's Prayer.
Toy Box is a 12-week curriculum based on stuffed animals and asks the question: What do we do when we're scared?
Bad Guys of the Bible will help kids learn what the Bible says about how to stand against those who oppose God's way.
Monsters teaches kids to trust God when they're afraid of scary things.
Glow in the Dark helps kids learn about Jesus–the light of the world and that they can glow in the dark with the brightness that Jesus brings.
Animal Safari helps kids take a wild adventure through the Bible to learn about the pitfalls of pride.
Honesty is a four-week curriculum that teaches kids that a lie is a lie–no matter how small.
Cooking With Jesus is a creative way to teach kids that when we look to Jesus and follow His recipe, we are sure to cook up something amazing.
Even MORE Sunday School Lessons for Kids
And MORE Sunday School Lessons for Kids