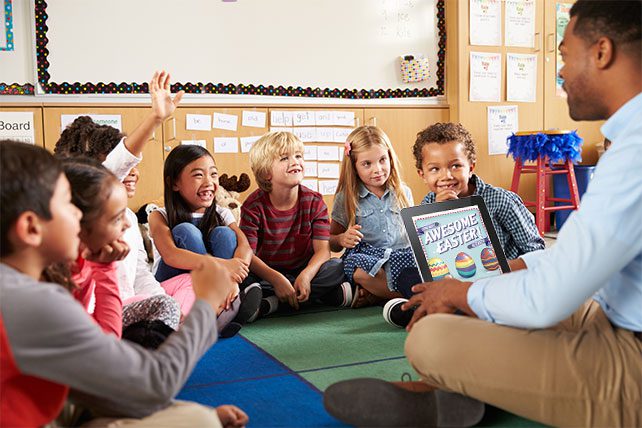 Are you ready for an awesome Easter? Do you need some fresh ideas to teach children about the good news of Jesus' resurrection? Then keep reading!
A Free Kids Lesson: The Garden of Gethsemane
This Sunday school lesson is about Jesus praying in the Garden of Gethsemane. Children in your classes will learn about the importance of obedience. Even though Jesus was God's sinless Son, he obeyed his Father. Out of love for us, Jesus willingly suffered and died on a cross.
Thankfully, that is not the end of the story. Maundy Thursday and Good Friday are only parts of the Easter narrative. The best news happens on Easter morning, when Jesus rises back to life for us. Our Savior defeated death so we can be forgiven and have eternal life.
That's why the Bible memory verse for this Sunday school lesson is Luke 24:5b-6a. "Why do you look for the living among the dead. He is not here; he is risen!"
Here's how Children's Ministry Deals describes this free Sunday school lesson. "Incredible. Unbelievable. Amazing. Awesome. What Jesus did for us on the cross is so much bigger and more magnificent than any words could adequately describe."
This awesome Easter kids lesson package includes all these resources:
Make It Stick! Parent Sheet
A Bible Memory Verse
A Kid-Friendly Skit
An Object Lesson or Kids Sermon
A Large Group Lesson
A Small Group Discussion
Plus a Large Group Game
This free resource is provided by Children's Ministry Deals
Download Instructions: Simply follow the on-screen directions at the download site.
Want more awesome Easter ideas? Click here for a fascinating object lesson about change and forgiveness. And click here for several Easter lessons featuring slime, a kid favorite.
Enjoy all these Sunday school activities. And have an awesome Easter!