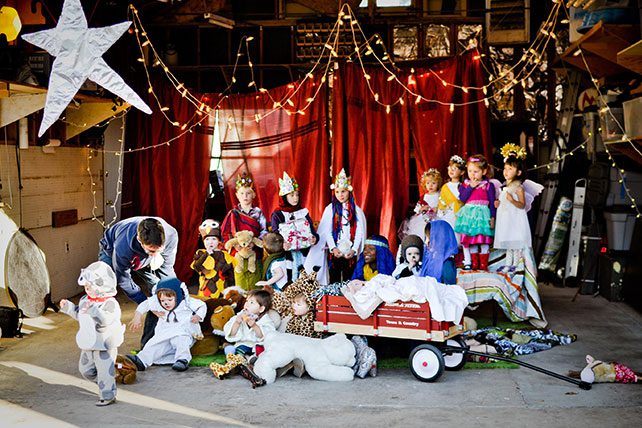 Have you started planning your Sunday school Christmas program yet? If not, browse these free simple printable Christmas plays for children. Then download the one that's right for your church or ministry.
Yes, you can buy some excellent Christmas programs fairly inexpensively on Amazon. But many churches want to create something a bit more original. So read on to see some great options!
5 Printable Christmas Plays for Children
This traditional Christmas play script is easy to use and simple for small churches to perform. It mixes classic Christmas carols and some light narration. The pageant works with a cast of preschoolers as well as a children's church with ages 2 through 10. A narrator (or team of narrators) does all the speaking. This program is a simple, meaningful way to celebrate the Christmas story.
This is another great Christmas option, especially for smaller churches. It mixes a traditional manger scene with modern-day family life. Only a handful of actors fill the cast, but each has substantial speaking parts. Add more Scripture readings to accommodate more participants. You could pair this simple script with a choir for a full-length Christmas pageant.
This modern, funny Christmas play script is perfect for older kids and youth. A group of famous superheroes discover that while Baby Jesus came to save the world, he won't be stealing their jobs! At our 5 p.m. Family Christmas Eve Worship, a cast of teenagers and adults performed this in lieu of a sermon. It's a creative alternative to the more traditional Christmas pageants listed above.
This program script is based on our free "12 Symbols of Christmas" book. The scene features a family decorating their home for Christmas. As they add items, they discuss each one's meaning and how it leads to Jesus. Think of this as a Christmas object lesson turned into a full performance. It features a traditional set, and church members will enjoy the Christmas story from a different perspective.