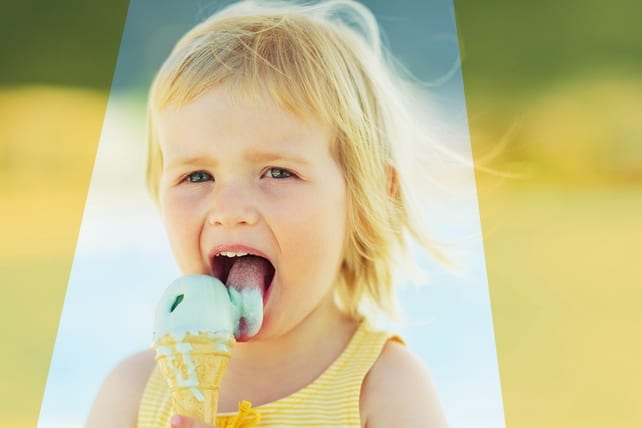 You and I probably have a lot in common. As a parent and kids' pastor, I want kids to taste and see how good God is, awakening them to run after Him for a lifetime. Psalm 34:8 says, "Open your mouth and taste, open your eyes and see—how good GOD is, Blessed are you who run to him" (MSG).
The Bible helps kids see and taste who God is. It's vital we make learning from the Bible a priority for boys and girls while also showing them why it's important. How can we do that?
1. Lead by example.
You've heard the saying, "Do as I say, not as I do." Now, we all know that's a terrible philosophy to have. But often parents inadvertently lead that way by their actions. If we want our kids to fall in love with God's Word and be excited to learn from it, then we must lead by example. We must be excited to learn from it and continue to grow in our relationship with God because of how His living Word speaks to us.
Let your kids see you reading your Bible. Use an actual physical Bible, one that's not on your phone or tablet so they don't think you're on Facebook or looking at Pinterest. Read together with your kids from various books of the Bible. Make it fun and exciting for them!
2. Inspire them to discover.   Kids are inundated with do's and don'ts. "Don't touch that; go do your homework; don't act like that in public." Kids don't want to read and hear about more do's and don'ts. God didn't intend the Bible to be a book of do's and don'ts, so we shouldn't make it that. It does guide us but it also inspires us! Help kids understand that the Bible is a written account of connected events that tell a true story—a story of hope, redemption, and an amazing future.
It's the story of God's love for them and of His son Jesus who wants to have a relationship with them. When we're able to shape kids' perspective of what the Bible is, they will approach it differently and will have a desire to learn from it!
My favorite Bible for kids is the Fire Bible for Kids. It allows kids to discover God's Word in an interactive and engaging way. I love how it brings Bible stories to life with kid-friendly study notes, book introductions at the beginning of all 66 books, and colorful illustrations. There's also a free companion app that has 3-D characters, games, puzzles, and quizzes that keep kids engaged in learning. Pair it with the Fire Bible for Kids Devotional that includes a daily devotion and also has a free companion app. You can sample a week of free devotions at www.MyHealthyChurch.com/firekidsapp.