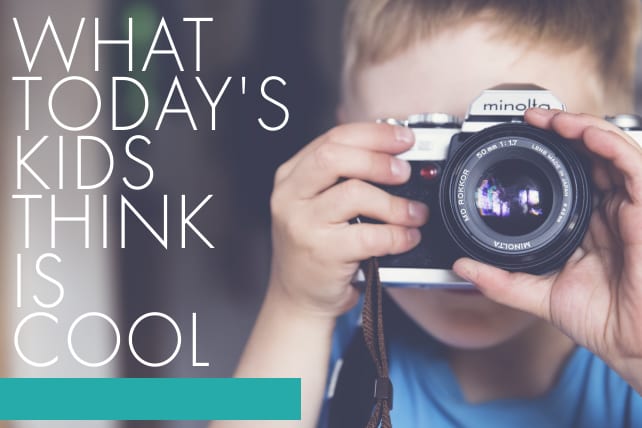 A recent study by Google reveals what Gen Z thinks is "cool." It's important to study this because what kids think is "cool" represents their values, expectations and what appeals to them. It gives us a glimpse inside their minds.
As you look through these findings, it's important to remember that Gen Z has never known a world without the Internet. Everything is just one click away. They've also never known a world without terrorism or global warming. They are the most informed while empathetic generation ever. They highly value information and connection as you'll see in the findings.
Social Media Rankings by Gen Z
Instagram (59.6%)
Snapchat (56.4%)
Facebook (52.8%)
Google (42.2%)
Twitter (34.4%)
Pinterest (26.6%)
Celebrities (most mentioned)
Steph Curry
Emma Watson
Selena Gomez
Chance the Rapper
Ariana Grande
Music (most popular) 
Twenty One Pilots
Fall Out Boy
Beyonce
Drake
The Beatles
Cold Play
Panic at the Disco
Smartphones
ios (42.3%)
Android (41.3%)
none (9.6%)
other (3.9%)
windows (3.1%)
Clothes 
Shoes are the currency of Gen Z. Top three brands…
Video Games
The Legend of Zelda
COD Black Ops
Grand Theft Auto
Pokemon
Minecraft
CS:Go
Media/Entertainment
YouTube
Netflix
Spotify
Hulu
Most Watched Sports/Outdoor Activities
Most Played Sports/Outdoor Activities
Soccer
Basketball
Running
Food & Drink
Pizza
Oreos
Chips
Ice cream
Top 10 Coolest Brands
YouTube
 Netflix
Google
Xbox
Oreo
GoPro
Playstation
Doritos
Nike
Chrome
Comparison of what Gen Z considers cool versus what Millennials (their parents) think is cool: 
Chick-fil-a (Gen Z) vs. In-N-Out (Millennials)
Coke cooler than Pepsi for both
McDonalds is cooler for Millennials than for Gen Z
Car brands are cooler for Millennials than for Gen Z
Millennials think Tesla is cooler
Uber is cooler for Millennials
Xbox (Gen Z) vs. Playstation (Millennials)
Google is serious and functional for Millennials. For Gen Z, it's fun and functional.
Why Gen Z thinks YouTube is cool:
variety
breadth of videos available
keeps connected and in the know from news to DIY videos to tutorials
Why Gen Z thinks Chrome is cool:
quick access to information
fast, easy to use, reliable
Why Gen Z thinks Netflix is cool:
Why Gen Z think Oreos are cool:
variety of delicious flavors
cute, funny marketing
Ministries that are wise will look at these findings and ask themselves the following questions…
1. How can we use these findings to better connect with today's kids?
2. How can we use these findings to more effectively communicate God's Word to kids?
3. What are we doing that today's kids would consider "not cool"? Are there any areas of our ministry that are dated and need to be brought up to speed?
This article originally appeared here.