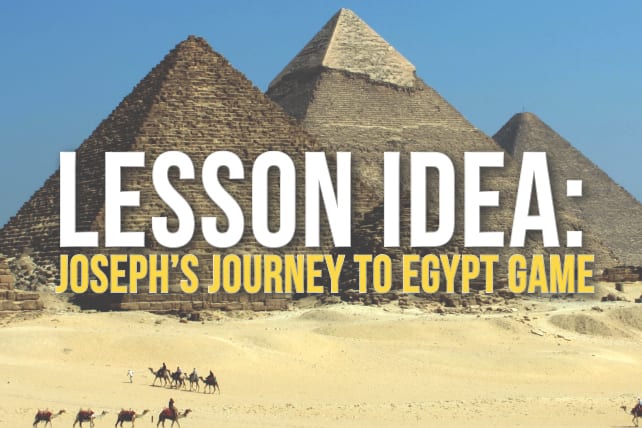 In Children's Church, we were finishing up a study on Joseph and I wanted to give the kids a fun way to review all we had learned so far. Based on the game of Chutes and Ladders, I construction a giant game board using a giant roll of kraft paper (I buy mine at Uline). I colored in the spaces with crayons. As you can see, the board spread across about four classroom tables, so it made a big impact when the kids walked in.
For Joseph, I used a Bible figure (I think from the Tru curriculum). I printed him out, laminated him and stuck him in some sticky tack. Kids used the dice to roll a number and then took turns moving Joseph across the board.
Each square had a coordinating note card (I decided not to write directly on the board so that we could use the board again later for other accounts).
Just like in Chutes and Ladders, the negative events in Joseph's life would send him spiraling down a slide while the positive events would send him climbing up a ladder. For each roll of the dice, I would read a short passage from Genesis and then give directions on how to move our friend Joseph.
At some point, the kids had to crawl on the tables to move Joseph—which, of course, they found delightful. It was a great way to finish up some learning and further illustrate how life is filled with ups and downs for all of us.
What About You?
How do you review lessons with kids? I'd love to hear about it!
This article originally appeared here.