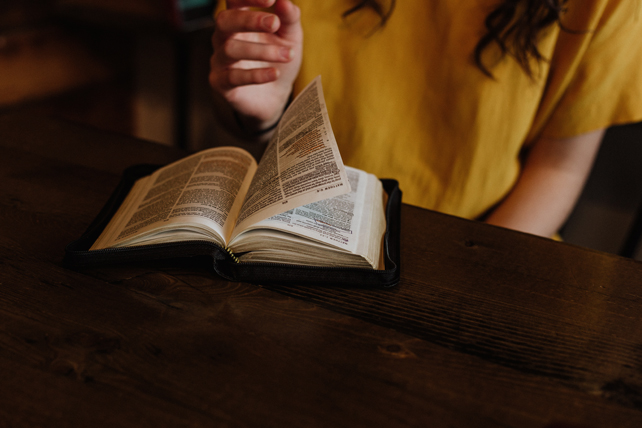 If you are like me, you wish by now we would have decided as humans to treat others the way we want to be treated. You wish the next generation would be further along than we are and that racism would be a thing of the past. I wish we would have overcome the need for a post like this, but maybe the reason racism is still an issue is due to a lack of action and counting on wishful thinking to fix a human rights issue. 
The reality is kids today are still battling this issue. If your kids have come home in tears after being bullied for their race, here are 15 truths to talk about as a family.
Jesus said the most important things are to love God and to love others. Real love does not judge someone based on their skin color or language. Real love treats others right. God doesn't want anyone to be mistreated. Matthew 22:37-40 says, "Jesus replied, 'Love the Lord your God with all your heart and with all your soul. Love him with all your mind.' This is the first and most important commandment. And the second is like it. 'Love your neighbor as you love yourself.' Everything that is written in the Law and the Prophets is based on these two commandments."
You were made in the image of God, and this is a beautiful truth. Genesis 1:26-27 says, "Then God said, 'Let us make human beings so that they are like us. Let them rule over the fish in the seas and the birds in the sky. Let them rule over the livestock and all the wild animals. And let them rule over all the creatures that move along the ground.' So God created human beings in his own likeness. He created them to be like himself. He created them as male and female."
You are God's masterpiece. God has made you who you are on purpose and with a purpose in mind! Ephesians 2:10 says, "We are God's creation. He created us to belong to Christ Jesus. Now we can do good works. Long ago God prepared these works for us to do."
We are better together and we need each other. 1 Corinthians 12:12-14 says, "There is one body, but it has many parts. But all its many parts make up one body. It is the same with Christ. We were all baptized by one Holy Spirit. And so we are formed into one body. It didn't matter whether we were Jews or Gentiles, slaves or free people. We were all given the same Spirit to drink. So the body is not made up of just one part. It has many parts."
God cares for you and loves everyone. He treats everyone the same. Deuteronomy 10:17-19a, "The Lord your God is the greatest God of all. He is the greatest Lord of all. He is the great God. He is mighty and wonderful. He treats everyone the same. He doesn't accept any money from those who want special favors. He stands up for widows and for children whose fathers have died. He loves outsiders living among you. He gives them food and clothes. So you also must love outsiders."
Racism is sinful. We are disobeying God when we treat others disrespectfully. James 2:8-9, "The royal law is found in Scripture. It says, 'Love your neighbor as you love yourself.' If you really keep this law, you are doing what is right. But you sin if you don't treat everyone the same. The law judges you because you have broken it."
When someone sins against us, it hurts. We can take comfort in knowing God is close by. Psalm 34:18, "The Lord is close to those whose hearts have been broken. He saves those whose spirits have been crushed.
We first sinned against God and hurt Him, yet He forgave us. Even when it's hard, we must forgive, because He first forgave us. Colossians 3:12-14 says, "You are God's chosen people. You are holy and dearly loved. So put on tender mercy and kindness as if they were your clothes. Don't be proud. Be gentle and patient. Put up with one another. Forgive one another if you are holding something against someone. Forgive, just as the Lord forgave you. And over all these good things put on love. Love holds them all together perfectly as if they were one."
God is for everyone. He is Lord over everyone and He desires to save everyone, even those who sin against us. Romans 10:10-12, "With your heart you believe and are made right with God. With your mouth you say what you believe. And so you are saved. Scripture says, 'The one who believes in him will never be put to shame.' There is no difference between those who are Jews and those who are not. The same Lord is Lord of all. He richly blesses everyone who calls on him."
Our mission is to share Jesus with all people. Matthew 28:19-20 says, "So you must go and make disciples of all nations. Baptize them in the name of the Father and of the Son and of the Holy Spirit. Teach them to obey everything I have commanded you. And you can be sure that I am always with you, to the very end."