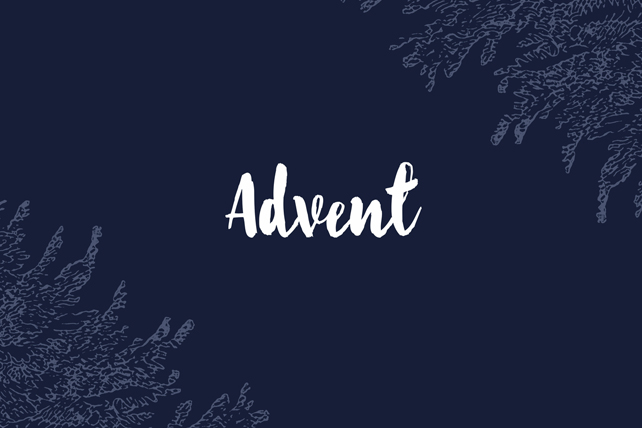 Christmas is such a significant time to teach our kids the value of Christ to show them a God who came near. There is so much of our faith that our kids have to grow into. Some things will forever be a mystery, but one thing kids can understand is babies. Jesus, the God-man, becoming a baby. Kids need to know why he came and how he comes. I love how beautifully Sally Lloyd-Jones describes the coming of Christ.
"Everything was ready. The moment God had been waiting for was here at last! God was coming to help his people just as he promised in the beginning. But how would he come? What would he be like? What would he do?
Mountains would have bowed down. Seas would have roared. Trees would have clapped their hands. But the earth held its breath. As silent as snow falling, he came in. And when no one was looking, in the darkness, he came."
Advent is Christ coming into our darkness where we least expect it when we least expect it. He came. He came.
Happy Advent.
Every Christmas, Christians all over the world celebrate the Advent season, recognizing the love, hope, joy and peace that is found only in Jesus Christ. Through this devotional, Scott James brings to light the many promises of Christ―from birth to ascension―that demonstrate His love for us during this Christmas season. These daily devotions, which are designed for both family and individual use, are timeless and moving reminders of the true gift of Christmas.
Benjamin is a Watchman. It's his job to watch for the sign that all God's promises are coming true to watch a stump.
The trouble is, it's hard just waiting. And one night, Benjamin finally gives in and stops watching. But that same night, as he sits outside Bethlehem, he gets to watch something wonderful.
Kids will be gripped by what Benjamin saw and will be excited by the Christmas story all over again.
I did a blog post a few years ago that we unexpectedly discovered that there are 24 Bible stories that lead to the Christmas story in Sally Lloyd-Jones' book. We read one each day. If you haven't figured it out already, we are big fans of all people named Lloyd-Jones in the Luce house.
I love Ann's passion for the gospel as evidenced in her writing. Gratitude is more than a good idea, it's a sign of a life marked by the gospel of Christ. In Ann's latest offering she has produced an Advent devotional that is as beautifully illustrated as it is written.
Here is a reproducible, email attachable, family advent guide that you can share with families in your ministry. We hope these will help to focus your ministry emphasis this season and lead families to be reminded of the true meaning of Christmas.
Add The Advent Storybook to your family holiday traditions and enjoy the rich images and thoughtful retellings of ancient stories that feature God's recurring, faithful promise to rescue us. A simple question at the end of each story helps readers engage in understanding the bigger story God wants us all to know—the good news of Jesus coming to save us. Parents and children alike will delight in the biblical messages of joy, hope and peace every day as they look forward to celebrating Jesus' birth.
Guide kids and their families into the heart of Christmas with this gospel-focused, four-week Advent curriculum.
Prepare Him Room by children's best-selling author Marty Machowski takes a biblical, theological approach to the Old Testament promises and New Testament fulfillment in Christ in a way kids can understand.
With age-appropriate instruction and activities for three different learning levels—preschool, lower elementary and upper elementary—Prepare Him Room builds gospel hope and enduring theological depth into each child's celebration of Christmas.
My friend Jenny Smith has a great resource for advent—a website that you can go to each day and click on the number that coordinates with the date. They will then be linked to a devotional for that day. Each devotional includes:
a few verses of Scripture to read together (there are also links where you can read it online and even have it read to you)
some discussion thoughts and questions
a suggested activity to do together
usually some online activity, either a video to watch together or a game to play (please know that we have no control over other content that YouTube links or promotes)
a prayer prompt for your [family]
This article originally appeared here.