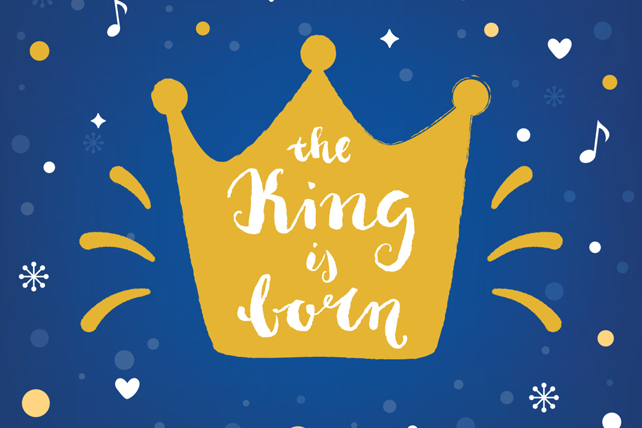 It's the most wonderful time of the year! Christmas is probably my favorite holiday. I love the atmosphere that Christmas brings; so much joy and cheer. I love that the Atlanta Christian Radio station plays Christmas music beginning on Thanksgiving Day. I love to decorate my house and absolutely love Christmas lights! Christmas is so much fun!
But sometimes my love for this holiday is focused on the wrong things. I tend to pay attention more to buying presents, going to parties, making sure all the decorations are hung, baking cookies and staying very busy.
If you are like me, you want your family's focus during Christmas to be on the birth of Jesus, which is the whole reason why we celebrate Christmas! So, what can you do to keep your family's eyes locked toward the birth of Jesus?
Here are 30 activities you can do to have a Christ-centered family Christmas:
Celebrate Advent
Advent is a Christian season where we wait and anticipate and prepare our hearts for the birth of the Messiah. Advent means "coming," and we are waiting for the coming of the King. To help families at my church celebrate Advent, I gave out Family Advent Bags so they could keep their focus on Jesus. To see more about this bag, visit my last blog post: Family Advent Bags

Help Decorate Your Church for Advent
Volunteer your family to help prepare the church for Advent. Decorating the church can be a fun family activity!

Set Up a Nativity in Each Room of Your Home
Put one in each room if you can. Use a kid-friendly one (like Fisher-Price) so your kids can play with it.

Hide & Seek With Baby Jesus
Take the baby Jesus from one of your Nativity scenes and hide Him each day. Have your kids find Him every morning.

Family Devotion and Prayer Time
A great time to do this is around the dinner table. Faith5 makes a great bookmark highlighting ways to have a family devotion. Implementing these easy ways will help your family keep focused on Christ. To see this bookmark go to their website:  www.faith5.org

A Stocking for Jesus
Hang a stocking in your home with Jesus' name on it. Fill it with notes of prayers to Him.

Family Pinterest Craft or Baking Night
Search Pinterest for a fun nativity craft you could make together. Or try out your favorite Pinterest Christmas cookie recipe. Hang the craft in your home and deliver the cookies to a neighbor.

Visit a Live Nativity
Check out your local churches to see who does a live nativity and attend one. This is a great experience for your kids to see the Nativity story come to life!

Take a Census of Your Family
Talk about what a census is. Use this as an opportunity to map out your family tree.  Then open your Bible to Matthew 1 and show your kids the family tree of Jesus.

Christmas Card Prayers
Put the Christmas cards you get in a basket on your table. Draw out one each morning and each night and pray for that family.

Watch A Charlie Brown Christmas If your kids are able, help them memorize and recite the meaning of Christmas that Linus says in the movie:  Luke 2: 8-14.

Watch a Nativity Story
This movie would be a good one to watch with your older children. To see a clip of it go here: The Nativity Story

Give Three Gifts to Jesus
On three sheets of paper, have each family member write down one thing per sheet that they want to give to Jesus or what they want to do for Jesus this year. Wrap them in three boxes and put them underneath the tree. Open on Christmas Day and share what everyone wrote.

Write a Personal Christmas Card
Send a handwritten Christmas card this year to someone sharing your favorite Bible verse and a prayer for them

Bake a Birthday Cake for Jesus
For a fun recipe, click here: Jesus birthday cake. Sing Happy Birthday to Jesus and eat the cake!

Buy Gifts for a Family in Need
To find a family who needs help for Christmas, check with your pastor or school social worker.

Sing Christmas Hymns and Song
Break out in song around the piano or put on your favorite Christmas album and sing loud for all to hear!

Read the Nativity Story From Luke 2:1-20

Family Blessings
Sit around the fire at home, drink hot chocolate and talk about the blessings that God has given your family this year.

Prayer Hearts  
Cut out hearts for each child in your family. Write a prayer to God on a heart for each child (and spouses can do one for each other or you can allow everyone to write a prayer on each heart). Wrap them and place them under the tree and open them on Christmas morning.

Christmas Day Surprise
Buy a gift for a family and deliver to them on Christmas Day

Make a Gift for Your Pastor
Take time to thank your pastor for all he or she does to lead your church.

Take a Family Hike
Pretend like you are Mary and Joseph on their way to Bethlehem. Ask your kids questions about what it must have been like for them as they prepared to have a baby and had to travel a long way.

Jesus Name Tags
Place a Nativity set on your dinner table. Buy a set of "Hello My Name Is…" name tags. Write down one name of Jesus found in Isaiah 9:6 on each name tag (Wonderful Counselor, Mighty God, Everlasting Father, Prince of Peace, Emmanuel). Place one name tag on your family table next to baby Jesus each week of Advent as a reminder of Jesus.

Make a Jesse Tree or a Chrismon Tree
This type of tree is filled with religious symbols: cross, fish, crown, shepherd's crook, manger, lamb, angel, star and many more. To see more about a Jesse Tree go to this website: My Jesse Tree. To read more about a Chrismon tree go here: Meaning of the Chrismon Tree

Attend a Christmas Eve Service
This has always been a Christmas tradition in my family. I love going to church on Christmas Eve and celebrating the birth of Jesus. If your church doesn't have one, find a church in your area that does.

Make Nativity Scene Out of Play-Doh
This can be a fun activity for your younger kids. Have them make all the characters out of the nativity story. Afterward discuss each person and their story.

Go Caroling With Your Family
Grab a few other families and go caroling! This is a fun way to spread the joy of the birth of Jesus to others.

Read Christmas Love Letters From God
My friend Glenys Nellist has written a book called Christmas Love Letters from God. It tells the story of the birth of Jesus and provides a lift-the-flap letter on each page, as well as one at the end of the book that allows the kids to write their love letters to Jesus. Read one story each night the week before Christmas. To buy a copy of this book, click here: Christmas Love Letters from God

Use the Shepherd's Treasure Instead of Elf on the Shelf
Don't like Elf on the Shelf? Out brand-new this year is The Shepherd's Treasure. It's the same concept of the Elf, but it has religious meaning. It keeps your children focused on helping the shepherd find baby Jesus and the true meaning of Christmas. I absolutely LOVE this book! Unfortunately, they are all sold out for this season!  To learn more about this book, visit their website: The Shepherd's Treasure
I hope this list will give you some ideas of how to keep your family centered on the birth of Jesus this year! May your family experience His birth and the celebration in a wonderful way this Christmas season!
This article originally appeared here.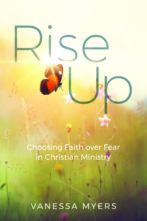 Don't miss Vanessa Myers' new book Rise Up: Choosing Faith Over Fear in Christian Ministry.