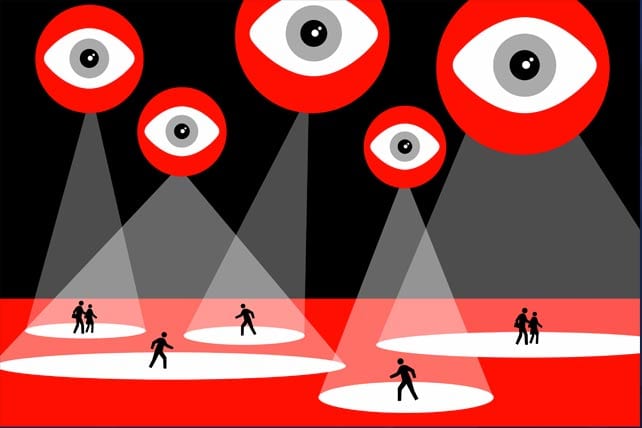 ChMS software (Church Management Software) is often a hot button topic around churches and ministries. There seems to be a lot of passion regarding what software is chosen and why. Ministries often waste a lot of time and money bouncing between different software platforms to satisfy the perceived needs of specific staff members.
More often than not any issues with a ChMS system can be resolved through proper training on the software and its features. Too often, however, ministries become software schizophrenic, bouncing from software package to software package, expending stewardship and missing ministry opportunities trying to find the perfect solution. Then a new staffer is hired who wants to use a solution they are more comfortable with and the whole process repeats itself over—and over, and over.
Did you know there is more to ChMS? While it is important a ministry selects the proper platform, receives the necessary training, and then holds staff accountable for using the solution selected there is another side to all of this, the human side. Another way to look at this is the ministry side of ChMS, where the software actually helps the ministry accomplish its mission of impacting souls for Christ.
Far too often this side is lost in the drama created through the selection process and then the fussing about the selection process and its result. What if we put the ministry side first and focused on using the tool to impact the Kingdom as opposed to all the drama surrounding the ChMS system itself? What might that look like?
Consider a family in your church who is plugged in and actively serving. They attend small group meetings, are faithful to Sunday services, give generously, and if there is a need for servants they show up. At one of their small group meetings they share a prayer request that a member of their family is ill and will require full time care. They tell the group their family member is going to move in with them.
At this point the small group leader can do a few things. They can do nothing and just pray. They can send a mass email to the church staff notifying them this family will no longer be serving as much due to their current stage of life. Or they can enter this information into the prayer request area of the ChMS. Consider these possible outcomes:
If they do nothing, then only the small group knows. The small group leader might be a volunteer and perhaps not even on staff. Not communicating this information can lead to awkward phone calls when another lay person or a pastor calls them up to ask why they haven't been in church instead of calling them and offering prayers and assistance with their new stage of life.
Sending a mass email to the church staff is better than doing nothing but it may get lost in the noise that is the volume of email we all receive. Some who get the email will latch on to it; others might not. It is also possible it won't even be sent to those who should have gotten the email, like the folks recruiting for children's ministry.
The best solution is to enter the information to the church ChMS. Not that sending a mass email shouldn't be done (after all these are long-term faithful servants), but also entering the information to the ChMS software can have numerous additional benefits, assuming the ministry has training and procedures in place to use the ChMS to its fullest.
For sake of argument, let's say they enter the information about this family into the ChMS and the church has a culture of using the ChMS as part of their operating procedures. Now consider these outcomes:
The Mercy Ministry team checks the ChMS software before making their calls or contacts. Having seen the information about the change this family is experiencing they make their call with the current situation in mind. The family doesn't have to repeat themselves over and over every time someone from the church calls them.
When the folks tracking attendance notice this faithful family not attending as much they can see why and tailor any communication and offers for assistance accordingly verses sending a form email or text saying they are missed.
The Children's Ministry team recruiting will see this family probably shouldn't be contacted to sign up for a commitment serving in Children's Ministry. As a long-term faithful family, they probably would but is it best to put them in that position? Or would this be an opportunity for the Children's Ministry team to also see how they can serve this family.
As the church has contact with this family those contacts and new information gathered can be updated in the ChMS so those seeking to serve this family, and connect with them for any number of reasons, will be able to connect with them in a manner showing the ministry cares about them and wants to serve them.
Please remember, ChMS software shouldn't be the ministry version of Big Brother. The goal here is not to spy on anyone or violate anyone's privacy. The goal is to have data accessible to show people that the ministry cares. For obvious reasons this data must be properly safeguarded but that shouldn't stop a church from using technology to help better serve the souls entrusted to it.
Technology does not replace connecting with people and communicating with them. It is a tool to help connect and communicate but clicking buttons and sending emails doesn't show anyone an investment in their life. Meaningful interactions are what make the difference. Whether the family or individual is long-term and faithful or is new to the church and the Kingdom, ChMS software can be used to better interact and show the love of Christ.
Jonathan Smith is an author, conference speaker, and the Director of Technology at Faith Ministries in Lafayette, IN. You can reach Jonathan at jsmith@faithlafayette.org and follow him on Twitter @JonathanESmith.