It's no secret that texting is the most effective form of digital communication today. MojoTxt's powerful text messaging tools keep you connected with your entire congregation – anytime, anyplace! With support for mass communication, one-on-one conversations, giving, and more, MojoTxt is the most complete church texting service available today!
What Makes MojoTxt Unique?
Innovative Features
With MojoTxt, sending messages and receiving donations is just the beginning. We're passionate about creating new and innovative ways for you to communicate and interact with people.
Exclusive Phone Numbers
Most text messaging services force you to share a short code with thousands of other companies. With MojoTxt, you send and receive messages from a local or toll-free phone number dedicated to your organization.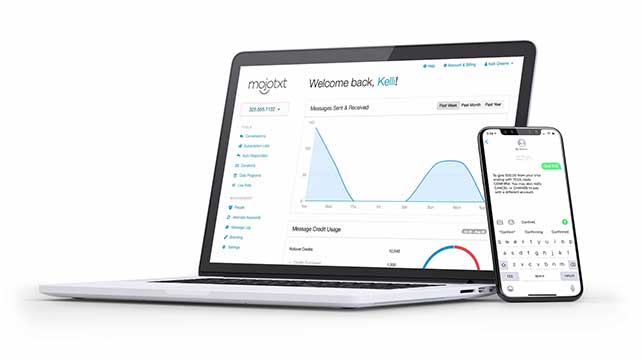 Unlimited Keywords
We're not very fond of limits. We think you should be able to create an infinite number of subscription lists, donation funds, auto-responders, live polls and more –without paying an extra cent.
Powerful Tools
Our suite of texting tools empower your church to connect and engage with your church like never before…