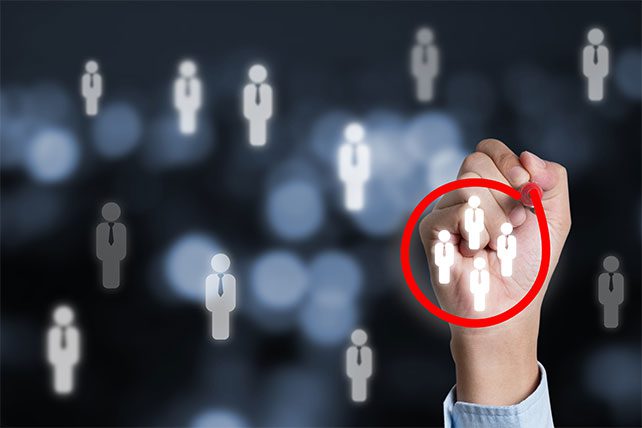 this a longer post than usual, but I want to help you understand HOW micro targeting your church data can make a massive difference in discipleship growth. You might want to bookmark this for future reference. Let's get into the details of micro targeting . . .
You have access to so much attendee and guest data. The question is, are you using it well?
From Mass Marketing to Micro Targeting
This will make me sound old, but I remember when most people only had three television channels to watch. Can you imagine?! Some friends in my neighborhood had cable, but only a few. On December 2, 1983, several of us gathered at our cable friend's house to watch the worldwide premier of the Michael Jackson Thriller music video. "I want my MTV." And we watched plenty of commercials waiting for the video to start!
Back then, nearly all marketing was mass marketing. Television commercials and other forms of mass advertising were the only options. When a company mailed a catalog to your home, that exact same catalog was mass-produced and sent to every home. The cost to crank up printing presses was expensive enough. Nobody could afford to print custom catalogs. And how would you customize them, anyway? We didn't have customer data. 
When I graduated with my marketing degree, I began working at a marketing fulfillment company, primarily in print. That job was short-lived, but while there, I saw one of the first evolutions of "print-on-demand," a massive printer/copier that used customer data to custom imprint brochures or catalogs for individual customers based on buying patterns. This was really high-tech stuff!
Today, print-on-demand is nothing. When you get a catalog in the mail, it's been custom designed specifically for you based on your previous purchases, website browsing patterns, items you've placed in a web-store shopping cart yet didn't buy, and more. The best companies use data to target you with specific ads and opportunities. Your catalog is different from your neighbors, even though it came from the same company. 
With the data and technology we have today, every organization should think like a data company. Including your church. 
Micro Targeting at Church
The opportunity to think like a micro-marketer in our church holds massive opportunities for our congregation and community. Yes, growing generosity or volunteer teams benefit our church, but this is much more important than us. We are in the disciple-making business. And there's no better way to support discipleship growth than knowing where people are in their faith journey, what steps they've already taken, and what options could be the best next step for them.