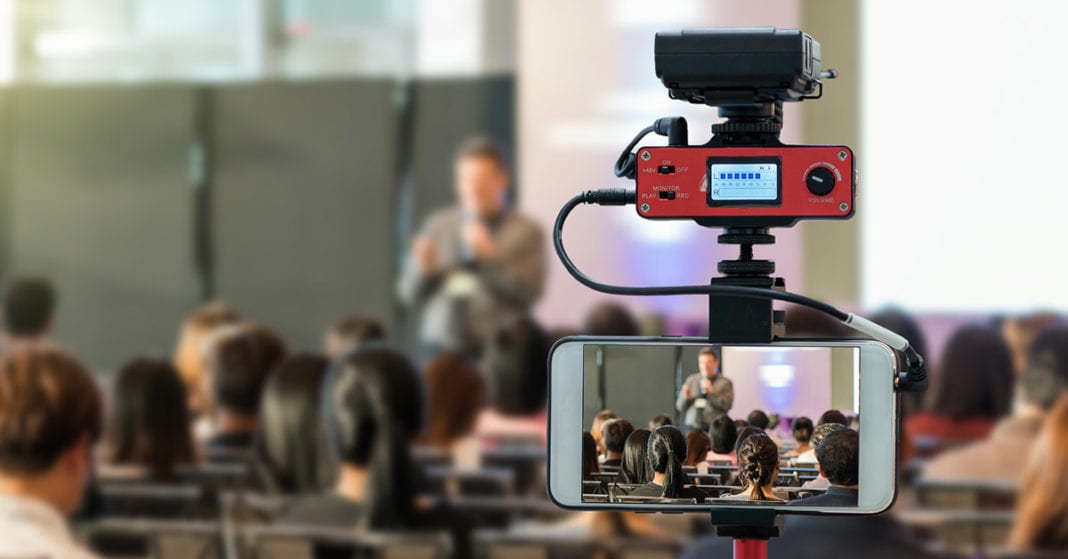 Multi-Platform Streaming
It has been said, "If you aren't everywhere, you're nowhere." This holds some level of truth in many industries, and the world of livestreaming is no exception.
No matter what kind of content you produce, in most cases, you probably want people to see it. The most important step you can take in making that happen is putting your content where (and how) people want to see it.
Thanks to advances in modern web-video technology, StreamSpot broadcasts play well on computers, tablets, smartphones, and more. Pretty much any device that can open a standard web browser these days can view a livestream. The days of third-party plugins are gone, and on the mobile front, dedicated apps are becoming less prevalent in favor of responsive, mobile-friendly websites.
It's easier than ever to provide coverage of your event to laptops, desktops, phone and tablets, all with one website. What's left?
The biggest screen in the house
The days of huddling around a computer screen to watch a livestream with family and friends have come and gone. Five or six years ago when I started doing my own sports livestreams, the best advice we could give people wanting a big-screen viewing experience was, "you can hook a laptop up to your TV." Obviously not a great solution.
Today, it's so much easier. Content delivered over the internet has become standard, and so have devices to watch it on. But, are people actually watching this way?
Consider this:
– Forty percent of U.S homes now have at least one streaming media player for their television(s).
– In 2017 alone, the total number of OTT viewer hours doubled.
So yes, it's safe to say people are watching. Now let's move on to what and how they're watching.
The Terminology
OTT (Over The Top) – Simply put, OTT is the term used to refer to audio/video content distributed directly to customers televisions through the internet. The term 'Over the Top,' whether it's a multi-national sports network or your local temple, OTT content is considered anything delivered via the internet, bypassing the institutions like cable providers or television networks. On paper, it's a pretty broad term with room for a lot of different meanings. But, in the real world, it's almost always referring to TV and media players. The next two terms we're about to cover also fall under the category of OTT.
STB (Set Top Box) – A dedicated device like a Roku, Fire TV, Apple TV, etc. that is primarily used for viewing OTT content and is generally a small box that hooks up to WiFi and your TV and includes a small remote.
Casting – The process of sending content from a device like a phone, tablet, or computer, to a wireless receiver, primarily used for viewing OTT content. Chromecast is available as both a dedicated device (HDMI Stick) and as a feature built into other devices. Apple AirPlay is available for Apple TV when used with iPhones or iPads. Popular with younger and more tech-savvy users.
The Important Stuff: How StreamSpot can help you take your content Over-The-Top
The OTT device market is largely controlled by 4 key companies: Roku, Amazon, Apple, and Google. With their products being, respectively: Roku, Amazon Fire TV, Apple TV (with AirPlay), and Chromecast. The chart below demonstrates these 4 devices and their market share (relative to the entire OTT device industry) as of March 2016. (See the graphic on page two.)