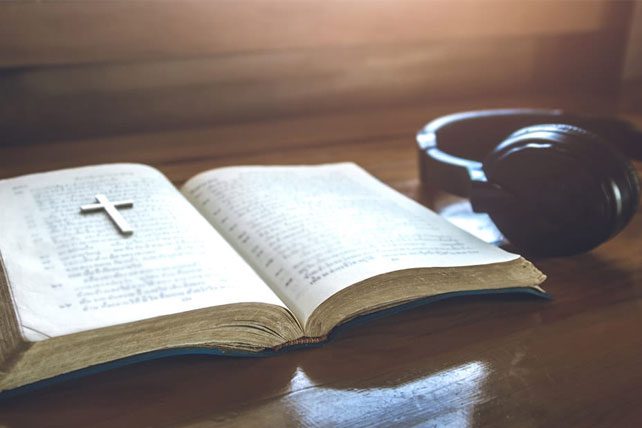 Bible listening — how technology can deepen your knowledge of God's Word
How do you imagine the average Old Testament believer in God carried around all the scrolls needed to learn God's commands? Or how did early New Testament believers study Paul's letters or learn about the life of Jesus? Did they have their own copies of his letters or the newly written gospels to study? The answer to the above questions, though we seldom think about it, is that for most of church history, very few believers had access to the written Word of God. For them, their knowledge of the Word came from hearing — from listening to it read aloud in small group settings. That's why Bible listening can deepen your understanding of God's word.
Bible Listening
In the Old Testament, we read about the book of the law read to King Josiah and his court in 2 Kings 22, and of Ezra who:
 . . . [Ezra] read from [the book of the Law] facing the square before the Water Gate from early morning until midday, in the presence of the men and the women and those who could understand. And the ears of all the people were attentive to the Book of the Law (Ezra 8:3).
Centuries later, the words of God were still being shared — and read aloud:
In Col. 4:16 Paul says "And when this letter has been read to you, see that it is also read before the church at Laodicea."
Continuing through centuries of church history, people did not have personal Bibles but heard it read through the liturgy of the church as they gathered week in and week out.
Reading is wonderful, but this year, try Bible listening
My primary spiritual discipline is to read through the Bible every year, in chronological order. This year as I prepare to teach the Scripture, I'm encouraging the people in my church to LISTEN to the Bible. If you haven't gone through the Bible in this way, I strongly encourage you to try it. You'll literally hear new things and understand it in a way you haven't before.