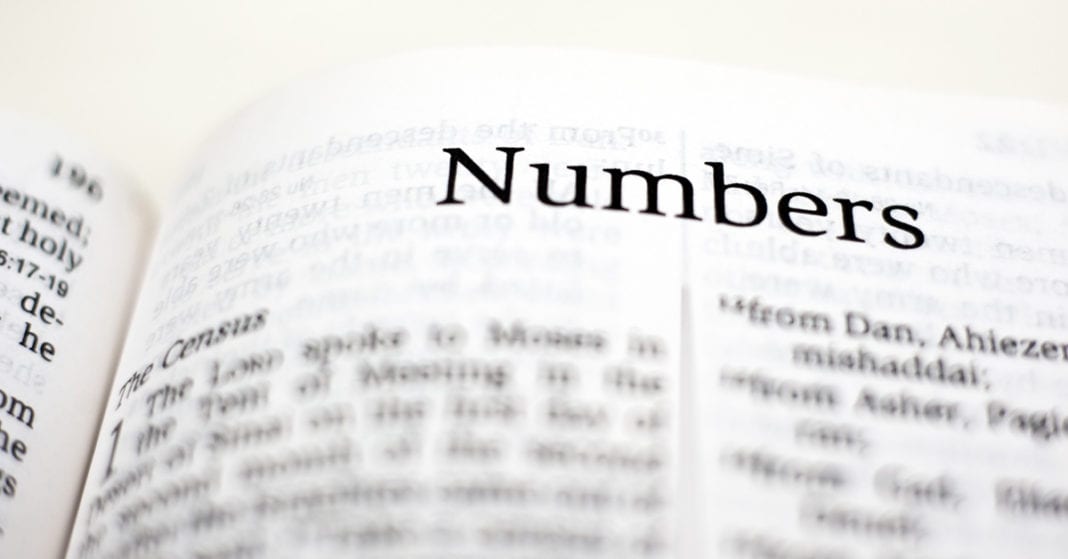 Numbers have often had an interesting place in ministry. The Bible uses numbers frequently to talk about things like feeding folks with loaves and fishes. The story is miraculous whether it was [five] or 5,000, but the impact is greater with a number like 5,000. The same is true with the day of Pentecost and the number of folks who came to faith that day. (I might point out: Pentecost happened without any audio systems, projectors, lighting, haze, or other cool wizardry we use today. It's just food for thought.) Churches, though, have often had an aversion to numbers. But the Scriptures affirm: numbers matter in church.
You've probably heard many times "we don't worship the numbers" when talking about attendance or giving. We should only worship God, but we have to pay attention to what those numbers represent. Giving numbers represent ministry ability and potential. Attendance numbers represent souls.
Technology today allows us to track numbers better than ever before. We can easily see trends and evaluate what parts of our ministries are effective and what parts need improvement or should be done away with. Numbers allow you to make those evaluations. Without numbers, ministry effectiveness could be compromised and you won't even know it.
As a practical matter, numbers help make sure your organization stays in the black and you have enough seats and bathroom supplies for every soul that decides to show up at any of your events. Many churches are looking at multisite options and building facilities for the community first and their needs second. I wrote about this in the September issue of Ministry Tech. A detailed analysis of your attendance and giving numbers, and the number of folks in need in your community are critical to making such decisions about investment of dollars and talents. Your strategic ministry plan and your business plan should be tied together, based on solid numbers.
Numbers also help balance our faith. God can do what He wants and He chooses to use us; He doesn't really need us. If you had 1,000 people at your church last Sunday is it realistic to expect 10,000 this Sunday? Numbers help with realism but should not deter our faith. Growing from 1,000 to 2,000 over the course of a year may be a good goal, you can accomplish by tracking the numbers. Remember, that's 2,000 souls, 2,000 points of impact and ministry potential.
While we shouldn't worship the numbers or use them as a source of pride, we should focus on the blessings of the Lord and how we can do more with what He has given. Perhaps the numbers aren't so good and we need to evaluate what changes need to be made.
Remember, the Bible even has a book named Numbers.
Jonathan Smith is the Director of Technology at Faith Ministries in Lafayette, IN. You can reach Jonathan at jsmith@faithlafayette.org and follow him on Twitter @JonathanESmith.