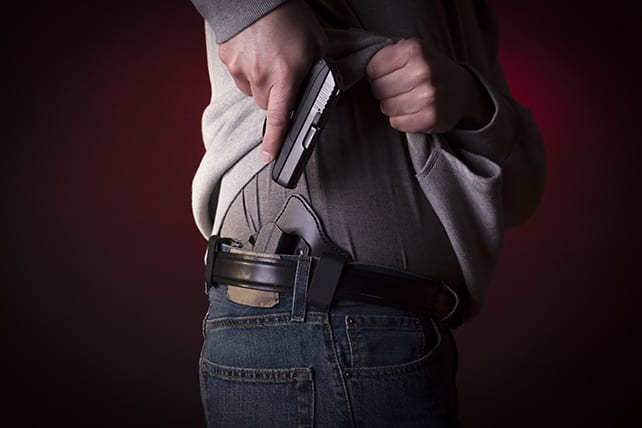 Church leaders have been active protecting their flocks against an active shooter in the last month since the Nov. 5 shooting at First Baptist Church in Sutherland Springs, Texas, that killed 26 people and injured 20.
Churches Are on High Alert
On Sunday, December 10, Avon Park Christian Church in Highlands County, Florida, self-evacuated because of a suspicious package nearby. According to the Highlands County Sheriff's Office, the package was found near Avon Park Christian Church on Camphor Street near U.S. 27 at around 10:36 a.m. The suspicious package turned out to be a homemade speaker made out of a large, aluminum Bubba keg, according to a report on abcactionnews.com.
Not only are churches on high alert, but law enforcement and the judicial system take seriously threats to churches. According to the Dubois Country Free Press, Josh McBride who was arrested in 2016 for intimidating a small church south of Birdseye, Indiana, by firing guns in view of the church congregation was found guilty of two counts of Level 5 felony intimidation and two misdemeanor counts of disorderly conduct in court December 8, 2017.
A caller from the church reported hearing gunshots and explosions the day of the incident. When officers arrived, they found a dead dog's decapitated body hanging in front of a large stone cross located in plain view from the church's windows.
What Some Churches Are Doing Now
Over 1,000 East Tennessee church leaders attended a Knox County Sheriff's Office church safety seminar Dec. 2 at Temple Baptist Church in Powell, Tennessee. Houses of worship without security plans "are in denial," said Blount County Sheriff's Department Sgt. Josh Blair, according to a report in USA Today. 
In Gloucester Township, Pennsylvania, Pastor Kurt Kinney hosted an active shooter training at Bethel Church that was led by a local police officer. Hundreds of his congregants attended. He put his words into action this week when his church hosted a workshop on what to do if an active shooter invades the church.
"We just think it's very critical in this hour to partner with the police and really with anyone who can help us as a faith community to become more aware of the threats that are out there and minimize the risk," said Pastor Kurt Kinney told USA Today. "Even though we believe that ultimately deliverance comes from God, we should not be naive that God would use the authorities he has called to bring that deliverance through."
And in Dallas, Texas, Sgt. Mike Gurley led an event called "Church Security in the 21st Century," at the 42,000-member Prestonwood Baptist Church. Gurley warned against having a security plan that depends on people licensed to carry handguns. The Southern Baptists of Texas Convention, which has 2,600 member congregations, co-sponsored the event at Prestonwood.
As he led the security training on Tuesday, December 5, Gurley, principal of the security firm Teamworks Consulting Inc, warned against thinking that worshippers licensed to carry handguns can offer reliable protection.
"To assume they're going to be effective in an active-shooter situation is comparable to giving me a set of golf clubs and expecting me to win the Masters," the retired Dallas policeman told the crowd of 650 pastors and other church leaders in Plano (faithzette.com).
Gurley even went so far to suggest that people on the security team could have a strong calling and "God-given talent" as much as any other area of service in the church.
"Sutherland Springs was not a gun control issue," Gurley added. "It was a sin issue. We have to safeguard the body of believers."
For more on the issue of allowing guns in church, check out Pastor, Will You Allow Guns in Your Church?