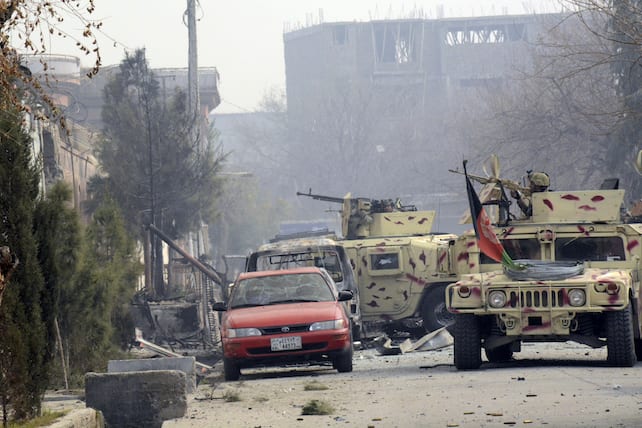 The Save the Children office in Jalalabad, Afghanistan, has fallen prey to gunmen.
The London, England-based humanitarian aid organization issued a statement in the early hours of Wednesday, January 24, 2018, stating their office was attacked starting at 9 a.m. local time in Jalalabad. Several hours later, Save the Children issued another statement giving an update with the information they have so far.
"Save the Children can confirm that the security incident affecting our office in Jalalabad, Afghanistan is still ongoing. Our primary concern remains to secure the safety of all of our staff. In response to this all of our programmes across Afghanistan have been temporarily suspended and our offices are closed. Afghanistan is one of the most difficult places in the world to be a child and for humanitarian workers to operate in. Our humanitarian work in Afghanistan reaches almost 1.4 million children. We remain committed to resuming our operations and lifesaving work as quickly as possible, as soon as we can be assured that it is safe to do so."
An updated statement on the incident in Jalalabad #Afghanisatan #Savethechildren #Jalalabad pic.twitter.com/yaftLOh7dU

— Save the Children (@save_children) January 24, 2018
According to the Islamic State's Amaq news agency, that organization has claimed responsibility for the attacks.
The attack was initiated by a suicide bomber who detonated a bomb outside the building. According to a witness, afterward gunfire ensued and the gunmen entered the building. According to Attaullah Khogyani, a spokesman for the governor of Nangarhar Province in Afghanistan, one person has been killed and some 20 more wounded. Later reports indicate three people have now been killed.
There are a couple schools in proximity to Save the Children's office, and children and their parents could be seen fleeing the area after the attack started. Police special forces arrived and tried to aid security officers already at the scene, but a full eight hours after the attack started, gunshots were still being heard. Khogyani said the governor's office believes there were four attackers, and that two have been killed.
This story is breaking and will be updated as details are released.